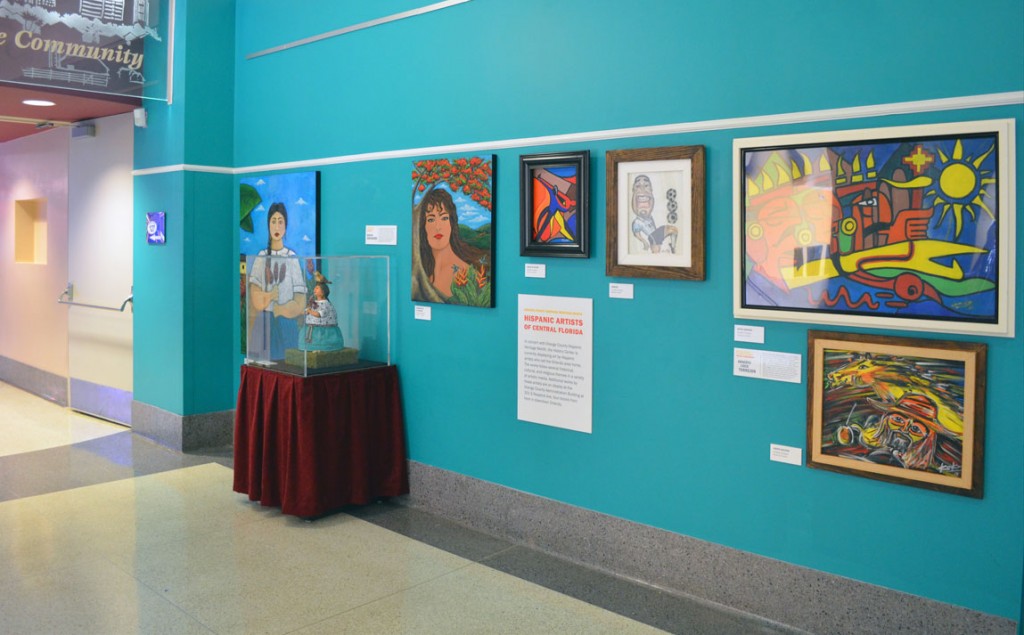 Attention, artists! For Orange County's annual celebration of Hispanic Heritage Month in the fall, you're invited to submit original art with a Hispanic heritage theme or by a Hispanic artist.
The submission deadline is June 29, 2016.
Each year, Orange County and the nation observe Hispanic Heritage Month by celebrating the histories, cultures, and contributions of Americans whose ancestors came from Spain, Mexico, the Caribbean, and Central and South America.
The observation began in 1968 as Hispanic Heritage Week and was expanded in 1988 by President Ronald Reagan to the 30-day period from September 15 to October 15.
The date of September 15 was chosen because it's the anniversary of independence for Latin American countries Costa Rica, El Salvador, Guatemala, Honduras, and Nicaragua. Mexico and Chile also celebrate their independence days on September 16 and September 18, respectively. October 12, celebrated as Columbus Day or Día de la Raza, also falls within Hispanic Heritage Month.
As part of our Central Florida celebration, the Hispanic Heritage Committee of Greater Orange County will present an art exhibit at the Orange County Regional History Center that celebrates the contributions of Hispanic culture in Central Florida.
The exhibit will be on display at the History Center, 65 E. Central Blvd. in downtown Orlando, from Sept. 3 through Oct. 30, 2016.
Please see the attached guidelines and submission form and join us in this rich, vibrant celebration. If you have questions, contact Whitney Broadaway at 407-836-8587 orWhitney.Broadaway@ocfl.net.