Library & Archives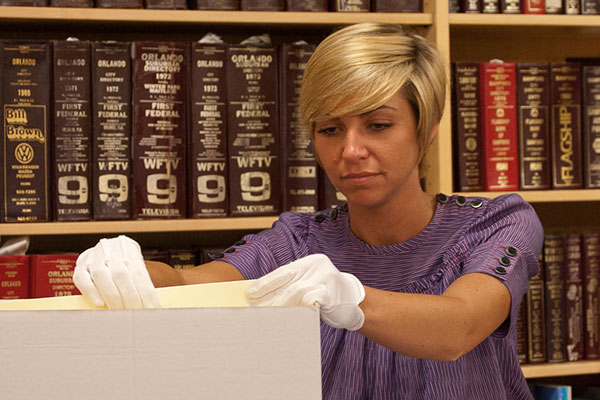 The History Center's library and archives are located in the Joseph L. Brechner Research Center and feature more than 5,000 volumes including:
Sanborn fire insurance maps; building permits; city directories; architectural and real estate resources; and genealogy resources
Local history reference books; directories of local organizations dating from the 1800s; and high school yearbooks
Clipping files on thousands of subjects, including local individuals and families, businesses, and significant events
Personal papers of notable individuals including civic and government leaders
Records of local organizations and businesses
Central Florida maps from the 1840s to the present
View Our Genealogy Resources >
View Our Architectural and Real Estate Resources >
The Brechner Research Center is on the History Center's fifth floor. It's free to the public by appointment. To schedule, contact our Research Librarian, Melissa Procko, at 407-836-8538 or Melissa.Procko@ocfl.net.
Visiting Hours
Monday – Friday; 10 a.m. – 5 p.m.