Book Talk with Bob Kealing
Bob Kealing's research and writing has inspired Orlando's Jack Kerouac Project, restored the legacy of Tupperware pioneer Brownie Wise, and revealed pioneering country rocker Gram Parsons' Winter Haven roots. Now, in Kealing's new book, Elvis Ignited: The Rise of an Icon in Florida, he uncovers the Sunshine State's crucial role in Elvis Presley's life and musical career. Join us for a fascinating first-hand look at how a skilled and dedicated journalist discovered little-known but important stories from Central Florida's pop-culture past.
Bob Kealing is an Edward R. Murrow and four-time Emmy award-winning broadcast journalist at WESH-TV who is also a historian of Florida's popular culture. He has appeared on national programs such as Dateline NBC, the Today Show, and CBS This Morning and published articles in magazines and newspapers across the country.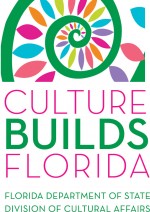 > April 15, 2017
> 2 p.m. at the Orlando Public Library
> Free admission