The Historical Society of Central Florida Honors Dr. E. Ann McGee of Seminole State College
The 12th John Young History Maker Celebration will also honor the late Albert Nelson
Presenting Media Sponsor

Gold Level Sponsor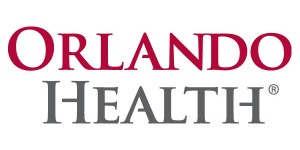 Silver Level Sponsors

Please save the date for the Historical Society of Central Florida's 12th Annual John Young History Maker Celebration on Tuesday, May 22, 2018, 5:30 – 8:30 p.m. at the Orange County Regional History Center.
The John Young History Maker Award is given each year to a Central Floridian whose lifetime of achievement has made a historic impact on the community. This year, we honor President E. Ann McGee of Seminole State College, who has led Seminole State for 22 transformative years, guiding its transition from a community college to a dynamic state institution.
The Historical Society will also honor the late Albert Nelson, longtime director of human relations for the City of Orlando, with its History Maker Past award and will announce the recipient of its History Maker Future Award: a scholarship given to an outstanding Central Florida public high school senior.
Please join us for this annual celebration of our heritage: past, present, and future. Funds raised from the John Young History Maker Celebration support exhibitions and educational programs at the Orange County Regional History Center.
For information on sponsorship, click here or contact Michael Perkins at 407-836-8591 or email Michael.Perkins@ocfl.net. To purchase a ticket, click here.