Get out your leg warmers and spandex, dudes! Retro Game Night revisits the 1980s for a totally awesome event. Play our great old-school games from Battleship to Clue, plus retro video games and giant versions of Jenga and Connect Four. Trivia Nick will be on hand for multiple sessions of '80s-themed trivia, and DJ Keith will spin favorite '80s tunes.
Beverages and pizza will be available for purchase. The event is for ages 18 and up. Eighties retro attire is encouraged. Admission is free for members and $8 for nonmembers. Get your ticket in advance here.
Questions? Call 407-836-8594.
Want to enjoy Retro Game Nights for free? Annual pass memberships start as low at $25. Information on membership is available here.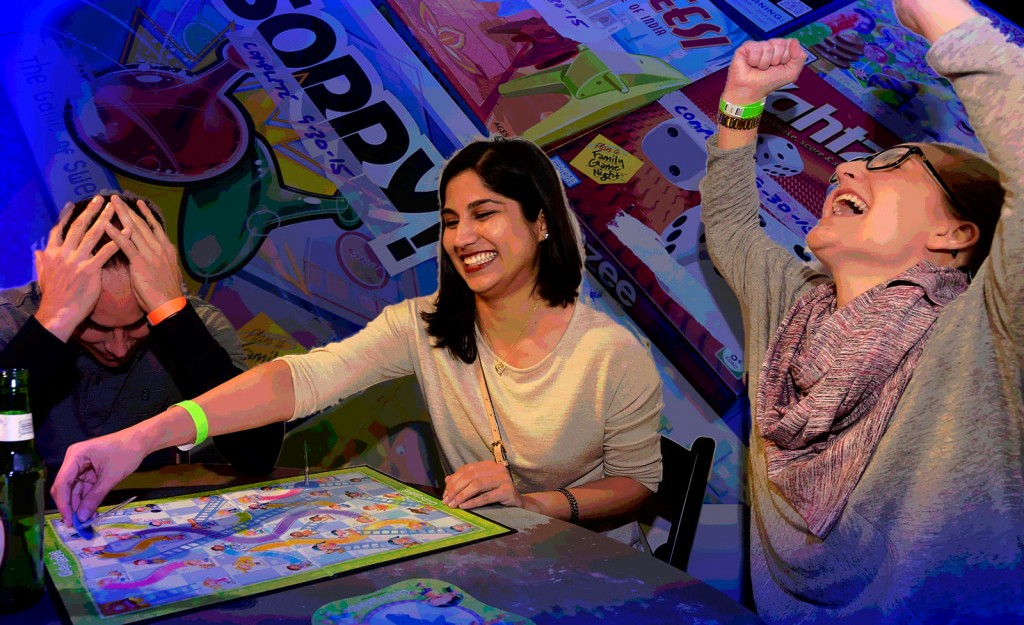 > Friday, November 17, 2017
> 7 p.m. – midnight
> $8/Free for annual pass holders