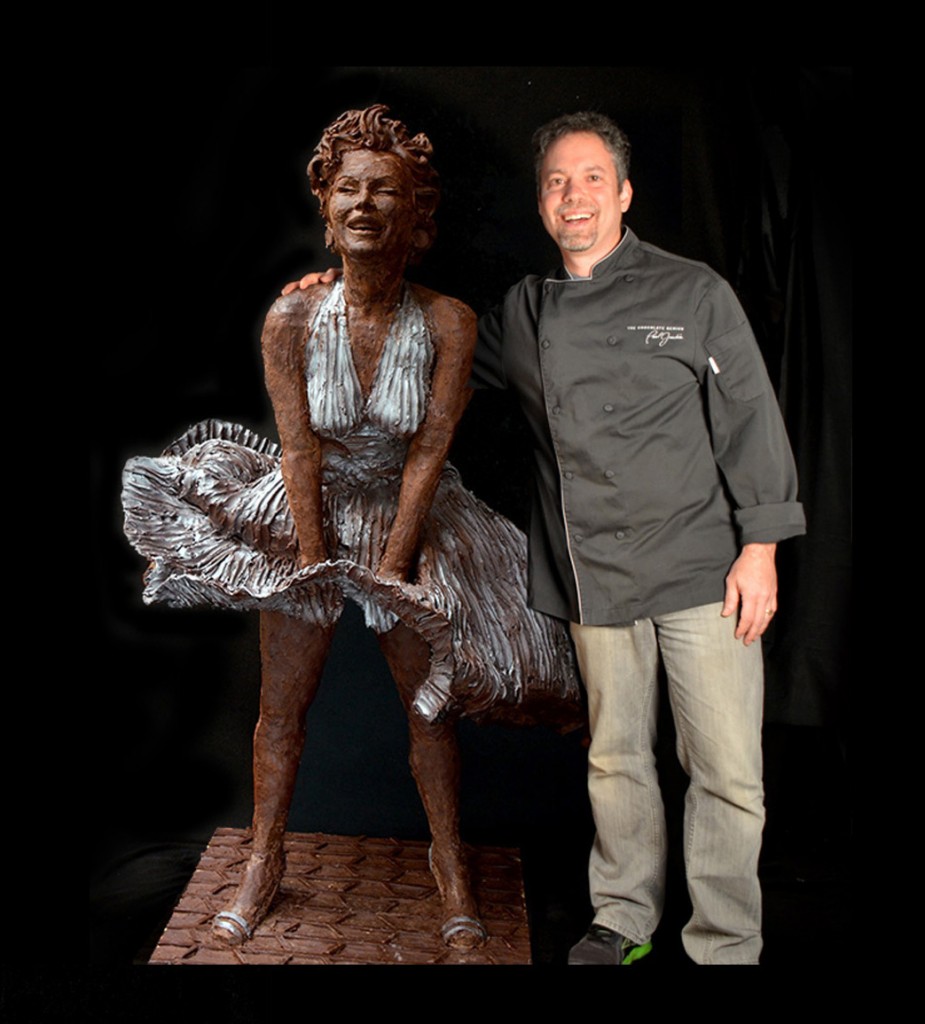 The History Center's opening of its newest exhibition will feature two live-sculpting demonstrations by Paul Joachim, the world's only chocolate speed sculptor. A Food Network Challenge winner, Joachim has sculpted everything from a life-size LeBron James to a replica of Polasek's beloved "Emily Fountain," a Winter Park icon. He'll repeat that last feat at the exhibition debut on Sunday, March 6.
The free event is slated from noon to 5 p.m., with Joachim's interactive demonstrations at 1 p.m. and 2:30 p.m. In his second demonstration, he'll recreate a subject from Central Florida's popular history, based on a contest on the History Center's Facebook page.
The March 6 event debuts the History Center's new limited-run exhibition, Art Legends of Orange County: Albin Polasek, part of a yearlong project honoring artists and art leaders from 1932 to 1982. It continues at the History Center through May 29. The exhibition includes little-seen artifacts from the Polasek Collection at the University of Central Florida Special Collections and is presented in collaboration with the Albin Polasek Museum & Sculpture Gardens in Winter Park.
A Czech immigrant, Polasek created monuments to beauty, faith, and democracy that have inspired generations. The exhibition unites history, art, and sculptural technique in a single gallery and includes interactive and hands-on features that introduce sculpture to children. It also tells Polasek's fascinating story, including how one of his masterworks, destroyed by the Nazis, rose again decades later in Europe.
The chance for children to learn about sculpture by visiting the exhibition and by watching Joachim work makes the event a perfect fit for the whole family, says Museum Manager Michael Perkins.
"We wanted this to be an opening that the whole family could enjoy," says Perkins. "Paul Joachim is an expert at showing people how sculpture is made in an engaging way. Albin Polasek had a long career as a teacher, and we think he would appreciate Paul Joachim's skill and sense of beauty and fun."
The event is free, and children can participate in hands-on activities throughout the day. For more information, call Marianne Raia in our Education Department at 407-836-6751 or Marianne.Raia@ocfl.net.