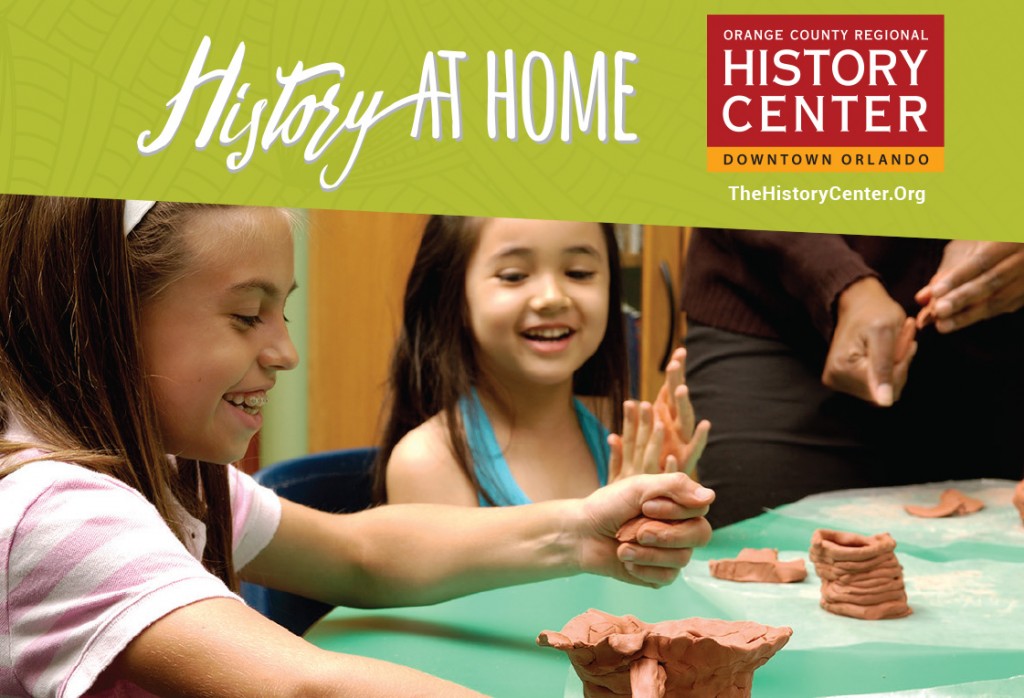 Connect with the History Center at home! Our public programming is designed to reinforce our mission: to serve as the gateway for community engagement, education, and inspiration by preserving and sharing Central Florida's continually unfolding story. Presentations on our website range from programs originally broadcast virtually during the pandemic to hybrid programs recorded before audiences at the museum. Our Orange County broadcasting partner, Orange TV, has assisted in recording and editing select presentations as well. We also have a variety of history-based activities for children created by our professional museum educators.
Engaging Presentations

Central Florida History
Explore the fascinating history from our seven county collecting area.

Hot Topics
These programs reflect our constantly-changing society.

Workshops
Learn more about subjects related to history from authorities in different disciplines.
Exhibitions and Related Programming

The Pulse Nightclub Tragedy
We are the collector and caretaker of items from memorials for the 2016 Pulse Nightclub tragedy.

The Ocoee Massacre of 1920
The 1920 Ocoee Massacre remains the largest incident of voting-day violence in U.S. history.

Orlando Health: 100 Years of Caring
The Orlando Health system began in 1918 as a single hospital known then as Orange General.

The Accidental Historian
Learn how individuals documenting the world can accidentally become historians for the future with this interactive 3-D exhibition.

Genome: Unlocking Life's Code
A timely look at the scientific advances that have made ancestry-revealing DNA tests so popular.

Giants, Dragons & Unicorns: The World of Mythic Creatures
Cultural objects highlight the surprising similarities and differences in the depiction of mythic creatures.
For the Whole Family

History at Home Lessons
A variety of history-based activities for children created by our professional museum educators.

Coloring Through History
Fun coloring sheets made from archival images that can be printed at home for your kids.