Oral Histories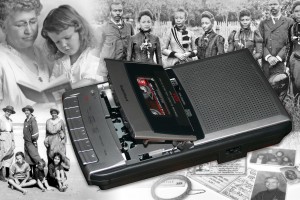 In the 1970s, the Historical Society of Central Florida began collecting and preserving interviews with Central Floridians, capturing their lived experiences in their own words. Our oral history collection now contains more than 800 interviews, and we're constantly adding more.
Share Your Story
Do you, or someone you know, have stories related to our seven-county region (Brevard, Lake, Orange, Osceola, Polk, Seminole, and Volusia)? We'd love to hear from you! Please contact Daniel.Bradfield@ocfl.net to discuss the interview.
Our ongoing oral history projects include:
Grand Avenue School
This historic Orlando school is undergoing a transformation into a recreation center. Help us preserve its history by sharing your memories or donating your school photos and memorabilia.
The 1920 Ocoee Massacre
The History Center is creating an exhibition in 2020 to coincide with the 100th anniversary of the Ocoee Massacre, the largest voting-day massacre in United States history. If you have family stories passed down through the generations, or items from this time period you would like loan or donate, we would love to talk with you!
More oral history collections
Old Orlando
The Civil Rights Movement
Florida Hospital
Orlando Health
World War II Veterans
The Vietnamese Community and Vietnam War Veterans