Corporate Events & Meetings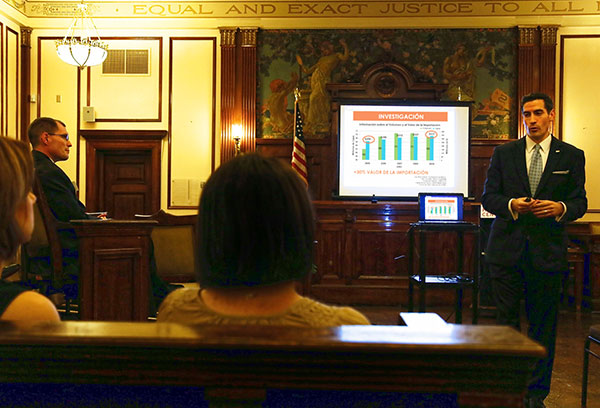 The History Center is an ideal location for corporate meetings, board retreats, and strategic planning sessions. Our conference room can accommodate small meetings of up to 30 people; our Traveling Exhibit Hall seats 175. The atrium and Courtroom B make ideal venues for unique cocktail receptions with historic ambiance. For large conventions the entire museum has a capacity of 1,650 for cocktail receptions; combined with Heritage Square, the capacity rises to 4,650.
Contact Stacey Wade Redditt to schedule an appointment. She can be reached by phone at 407-836-8502 or email Stacey.Redditt@ocfl.net.