Explore the Collection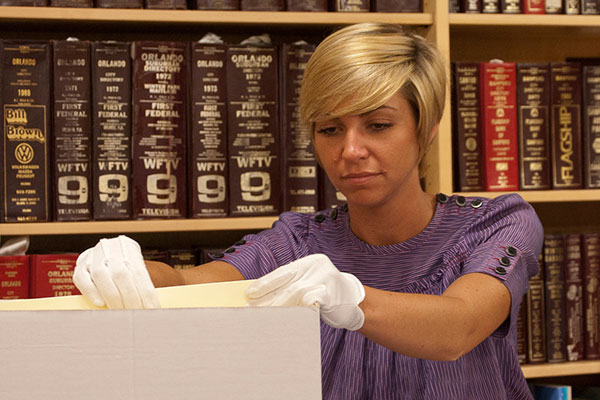 The History Center is home to the Historical Society of Central Florida's collection of more than 35,000 artifacts, photographs, and archival materials documenting the rich heritage of our region.
The collection spans seven counties – Brevard,  Lake, Orange, Osceola, Polk, Seminole, and Volusia – and thousands of years, from our ancient past to contemporary events shaping Central Florida's future.
Explore the links below to see how you can get involved in preserving your history!
---
One Orlando Collection
History Center staff started the One Orlando Collection in response to the Pulse Nightclub shooting on June 12, 2016. It now contains more than 5,000 artifacts, photographs, documents, and oral histories and is still growing.
---
Share Your History
Learn about our past and ongoing collecting initiatives and how you can help us preserve Central Florida history.
Participate in an Oral History
---
Using the Collection
The materials in our collection support education, research, exhibitions, and more. Click the links below to learn about accessing and using the collection.
---
Additional Resources
Learn about the workshops and presentations offered by the History Center collections staff or how to pick up a copy of our member historical magazine.