Traveling Exhibits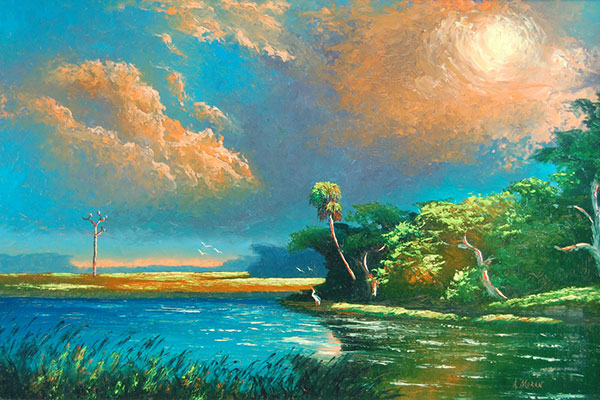 The History Center has produced the following exhibitions for loan by other museums and institutions.
For more information, contact Aaron Alcorn in our Exhibits Department at 407-836-8714 or Aaron.Alcorn@ocfl.net.
Against All Odds: The Art of the Highwaymen
The Highwaymen began as a group of African American artists who, against all odds, managed to prosper by selling their paintings in the segregated South of the 1950s and 1960s. One charismatic artist dreamed big and developed a fast method of painting that he generously shared with 25 others, and they collectively produced more than 200,000 paintings over a 30-year period. Visitors can learn their now nationally known story, told through examples of their breathtaking paintings.