Special exhibition
The 1920 Ocoee Massacre in Orange County, Florida, remains the largest incident of voting-day violence in United States history.
Events unfolded on Election Day 1920, when Mose Norman, a Black U.S. citizen, attempted to vote in Ocoee and was turned away from the polls. That evening, a mob of armed white men came to the home of his friend, July Perry, in an effort to locate Norman. Shooting ensued. Perry was captured and eventually lynched. An unknown number of African American citizens were murdered, and their homes and community were burned to the ground. Most of the Black population of Ocoee fled, never to return.
This landmark exhibition by the Orange County Regional History Center marked the 100-year remembrance of the Ocoee Massacre. The exhibition explored not only this horrific time in our community's history but also historical and recent incidents of racism, hatred, and terror, some right here at home.
The content encouraged reflection on a century of social transformation, the power of perspective, and the importance of exercising the right to vote, and asked what lessons history can inspire for moving forward.
The History Center is working to build an online version of this exhibition. In the meantime, please explore the resources below, including exhibition-related programming, oral history illustrations, and our digital land deed map.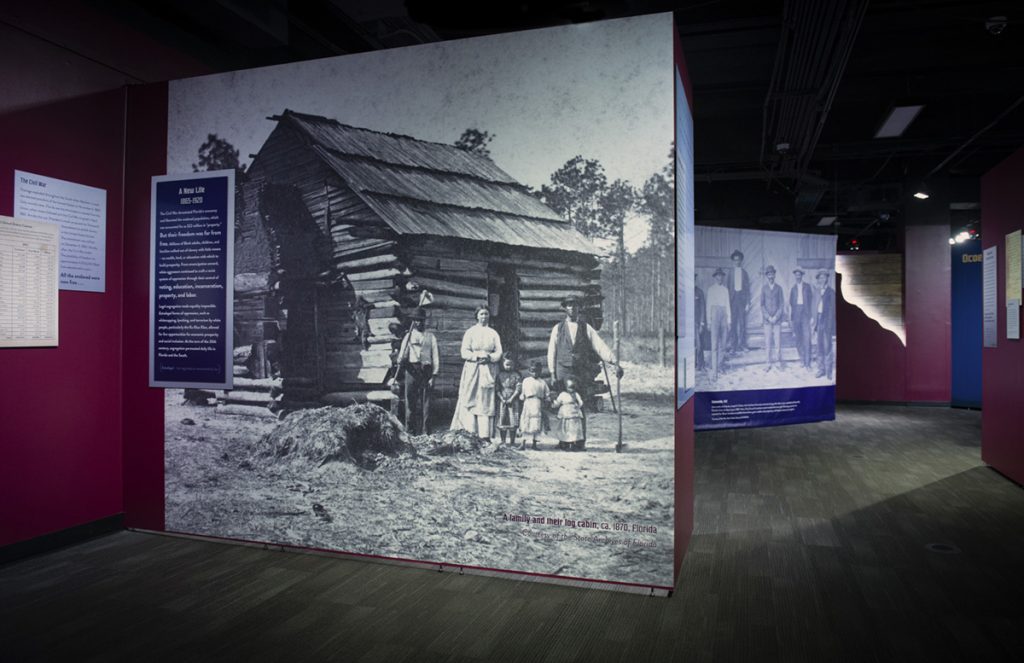 Be a part of creating access to this story!
The History Center wants to make this story known and available to everyone, especially Florida's educators, even after our physical exhibition has closed. An intriguing, digital storytelling website would allow us to share our unparalleled research collection, which includes dozens of oral histories with survivors and decedents of the massacre, artifacts and images, and hundreds of primary sources. This includes our interactive land deed map below!
1920 Ocoee Land Ownership Map
Due to increasing interest, the History Center has made our interactive land deed map available outside of the exhibition so that all may learn about this deeply important aspect of this story.
Exhibition programming
Coffee with a Curator
Sunday, October 4, 2020 (view recording)
Saturday, January 9, 2021
Celebrating Black Culture: Music, Storytelling, and Poetry (view recording)
Evolution of Music
Thursday, October 15, 2020
The Legacy of Ocoee: A Panel Discussion (view recording)
Thursday, October 29, 2020

Lunch & Learn: Crafting the Ocoee Exhibition (view recording)
Friday, November 6, 2020
The Destruction of Rosewood (view recording)
Sunday, November 15, 2020
Family Days: Growing a Better Tomorrow
Saturday, November 21, 2020
Saturday, February 6, 2021
Celebrating Black Culture: Music, Storytelling, and Poetry
Storytelling & Poetry (view recording) 
Thursday, February 11, 2021
Programming supported by