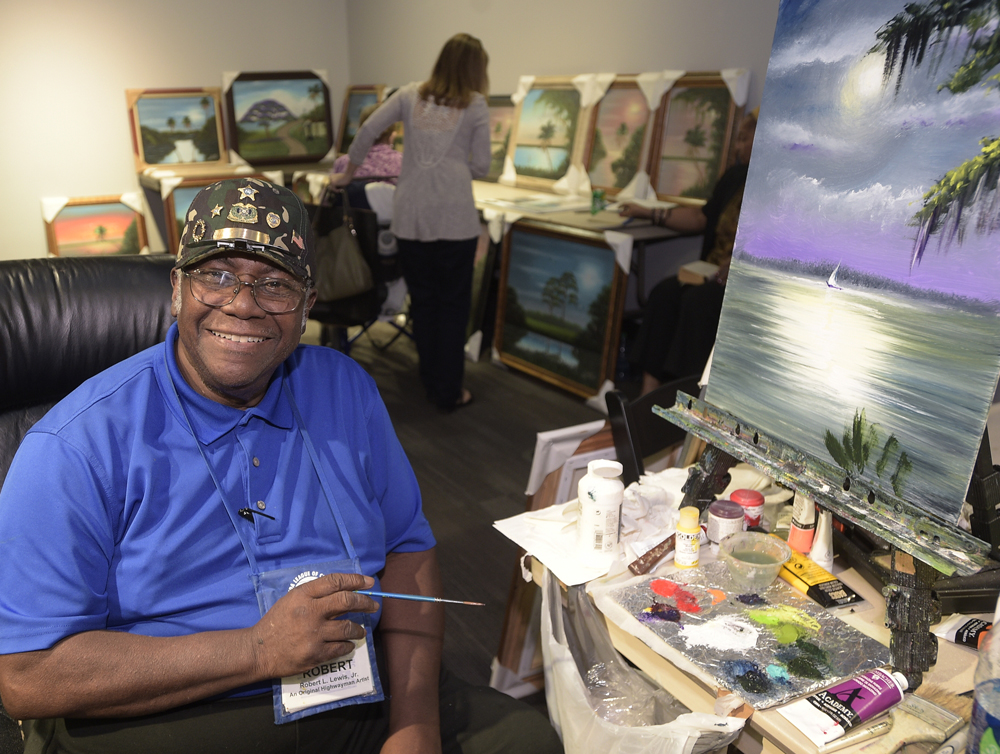 OUC–The Reliable One sponsors free event December 9 and Highwaymen artist R.L. Lewis to appear at "History in a Glass" on December 13
The Orange County Regional History Center opens its doors for free on Sunday, December 9, as it invites visitors to meet original Florida Highwaymen painters and see their work, along with art by young Central Floridians inspired by the legends. Visitors have an opportunity to purchase Highwaymen art during the event from 10 a.m. to 4 p.m.
The Highwaymen represent a fascinating chapter in Florida's past — the story of 26 African American artists who took to the state's roads in the 1950s and '60s, marketing their landscapes. They came of age during an era of strict segregation, when their usual job options were extremely limited. Instead, they became working painters who are now in the Florida Artists Hall of Fame.
In the History Center's Highwaymen Kids project, students at Orange County Public Schools' Academic Center for Excellence and Howard Middle School create their own Florida landscape paintings, which will be displayed in a mini-exhibition also on December 9.
The life stories of the Highwaymen illustrate the power of encouraging young people about art. That's especially clear in the life of Robert L. Lewis, long a mainstay of Highwaymen events at the History Center. Born in 1941 in Cocoa, Lewis was a junior at Monroe High School in 1958 when he was assigned to an art class after he suffered a sports injury. It changed his life. Lewis ultimately created a legacy as a longtime art teacher himself in Brevard County Schools. His depictions of the Sunshine State, which he signs "R.L. Lewis," have been called "Florida's history on canvas."
"We're always honored to host visits by R.L. Lewis and other Highwaymen," says Michael Perkins, the History Center's manager. "We're grateful to OUC – The Reliable One for returning as our sponsor for this event, which has been enhanced again this year by our Highwaymen Kids Art Competition and Exhibition."
Museum admission is free for the day on December 9, and guests can visit the History Center's four floors of exhibits.
R.L. Lewis will also offer a painting demonstration December 13, 6 to 9 p.m., at the History Center's finale in its History in a Glass series, where bartenders will compete to create cocktails based on the Florida Highwaymen.