Traveling Exhibits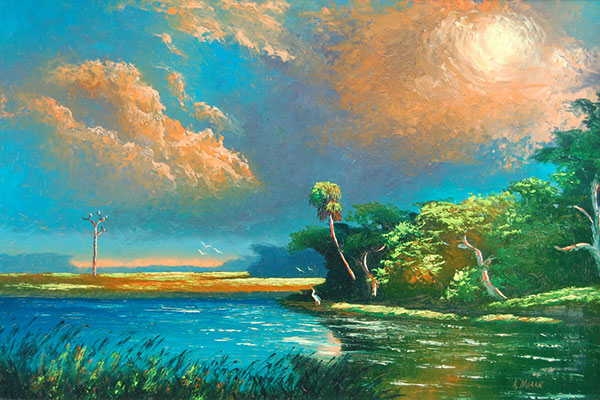 The professionals at the History Center have curated and designed two museum exhibits that you can rent for your institution: Florida in the Civil War and Against All Odds: The Art of the Highwaymen.
For more information, contact Emilie Arnold in our Exhibits Department at 407-836-8519 or Emilie.Arnold@ocfl.net.
Florida in the Civil War
Although often overlooked in history books, Florida played an important role in the Civil War. Not only did the state send the largest percentage of troops to fight, but it also contributed necessary commodities to soldiers and their families throughout the South. This compelling exhibit shows how Florida overcame adversity to ship salt and beef to the Confederacy and how the state's citizens survived the Union blockade of its coastline. Visitors can try on uniforms, hear music of the era, and listen to letters exchanged between a soldier and his wife during the war. Visitors also can make choices about difficult situations they may have faced during the Civil War period.
Against All Odds: The Art of the Highwaymen
Now nationally known, the Highwaymen began as a group of African American artists who, against all odds, managed to prosper by selling their paintings in the segregated South of the 1950s and 1960s. One charismatic man dreamed big and developed a fast method of painting that he generously shared with 25 others, and they collectively produced more than 200,000 paintings over a 30 year period. Visitors learn their fascinating story, told through examples of their breathtaking paintings.
B.J. Hausman, director of the art gallery at Florida Community College in Jacksonville, attests, "When you know the story behind [the artists] it becomes magical."