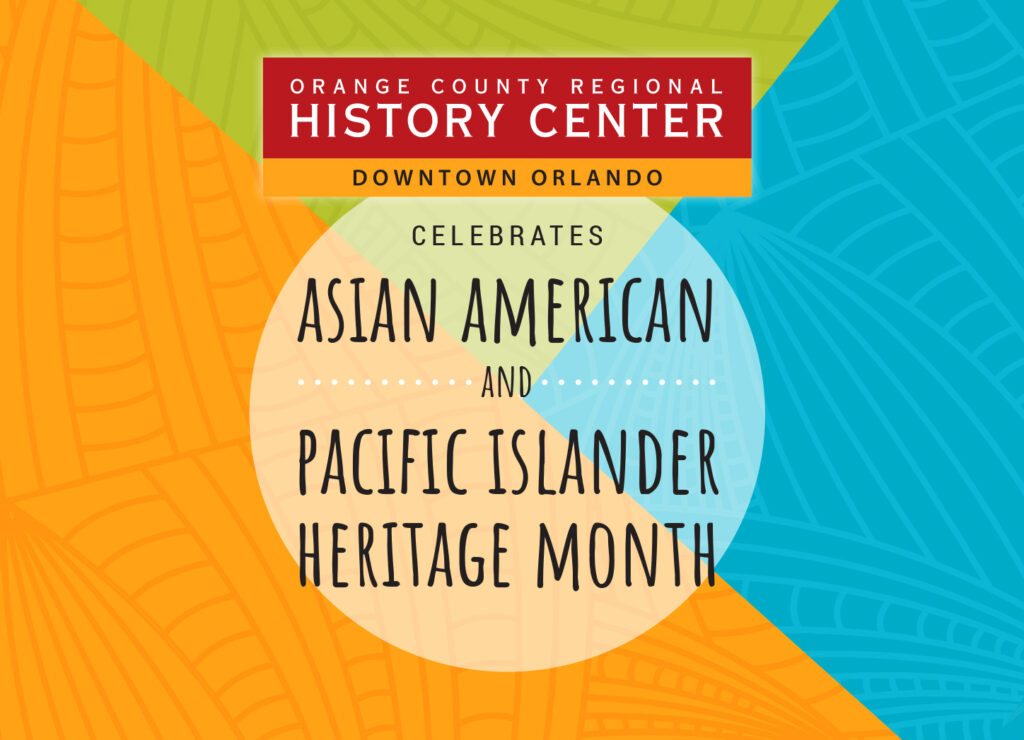 May is Asian American and Pacific Islander Heritage Month in the United States. The celebration gives us an opportunity to recognize the contributions and influence of Asian Americans and Pacific Islander Americans on the history, culture, and achievements of Central Florida and our country as a whole. Two significant historic dates led to May being selected. On May 7, 1843, the first Japanese immigrant arrived in the U.S. Two decades later, on May 10, 1869, the golden spike was driven into the first transcontinental railroad, which was completed with Chinese labor.
Please join us for these AAPI Heritage Month events at the History Center:
Discussion of Inada's award-winning poetry book.
Thursday, May 18
An afternoon of South Asian dance and activities.
A presentation by Rollins College professor Wenxian Zhang.