Recently the finale of our History in a Glass series put the spotlight on Orlando's path to its well-known nickname, the City Beautiful. It wasn't exactly a smooth journey.
Centuries before Orlandoans extolled the beauty of their lake-filled terrain, the general feeling among European explorers was that Florida was hell, as the History Center's chief curator, Pamela Schwartz, told the crowd at History in a Glass December 14. Our historian, Adam Ware, explored similar themes during the History Center's Brechner Series in November.

A land of swamps and quagmires
Ponce de León's explorations of the land he named La Florida in 1513 – before about 20 other failed attempts – faced hostile natives, disease-bearing insects, and a lack of food. "In view of the poverty of the land, the unfavorable accounts of the population and of everything else we heard, the Indians making continual war upon us, . . . we determined to leave that place," one explorer wrote of a 1528 endeavor.
Some later observers remained unimpressed. In 1821, when the United States officially took control of Florida, Virginia Congressman John Randolph declared it "a land of swamps, of quagmires, of frogs and alligators and mosquitoes! A man, sir, would not immigrate into Florida – and no, not from Hell itself."
Randolph would not have been surprised that, before 1845, Orange County's name was Mosquito County. Between 1877 and 1894, though, parts of the state became much more modern and comfortable. Along with their railroads, Henry Plant and Henry Flagler brought hotels and resorts. Florida became a place to relax and play, with a promise of youth, refreshment, and unceasing recreation.

The Phenomenal City
In 1880, the year the railroad came to Orlando, local newsman Mahlon Gore described it as a city of 200 inhabitants, three stores, a livery stable, and a saloon. By 1886, though, railroad-driven growth inspired Orlando to proclaim itself "The Phenomenal City," and a brochure claimed 50 stores, seven churches, a seminary, an opera house, and first-class hotels. The 1880s boom cooled during the next decade, when a yellow-fever outbreak, a financial panic, and the Great Freeze of 1894-1895 discouraged newcomers – but things picked up with the new century.

Becoming the City Beautiful
That's when new arrivals including a middle-aged couple, William S. and Jessie Branch, began their journey to Orlando from Parker, South Dakota, in 1903, after more than a year of poring over brochures that extolled the virtues of Florida and its climate.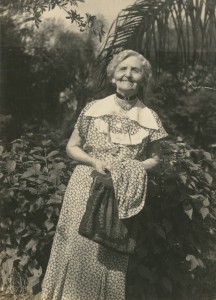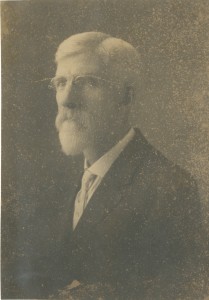 Five years later, in 1908, an Orlando beautification drive inspired city leaders to find a more suitable name than "The Phenomenal City." Residents planted trees and shrubs, and a contest was announced to find a new nickname. A number of candidates were submitted, including "the Queen City," "the Magic City," "the Picturesque City," and "the Health City." But Jessie Johnson Branch, who had made that long journey from South Dakota, won the prize with "the City Beautiful." The new name sparked a wave of interest in beautification that soon made the Orlando an even more fitting setting for its name.
Mr. and Mrs. W.S. Branch Sr. became among Orlando's most beloved residents, according to Eve Bacon's history of the city. A druggist in South Dakota, W.S. Branch purchased a book and stationery store. The diminutive Mrs. Branch assisted her husband in the store, sometimes almost hidden by the stacks of books, stationery, and other goods. Small in stature, she played a large role in the city's history.