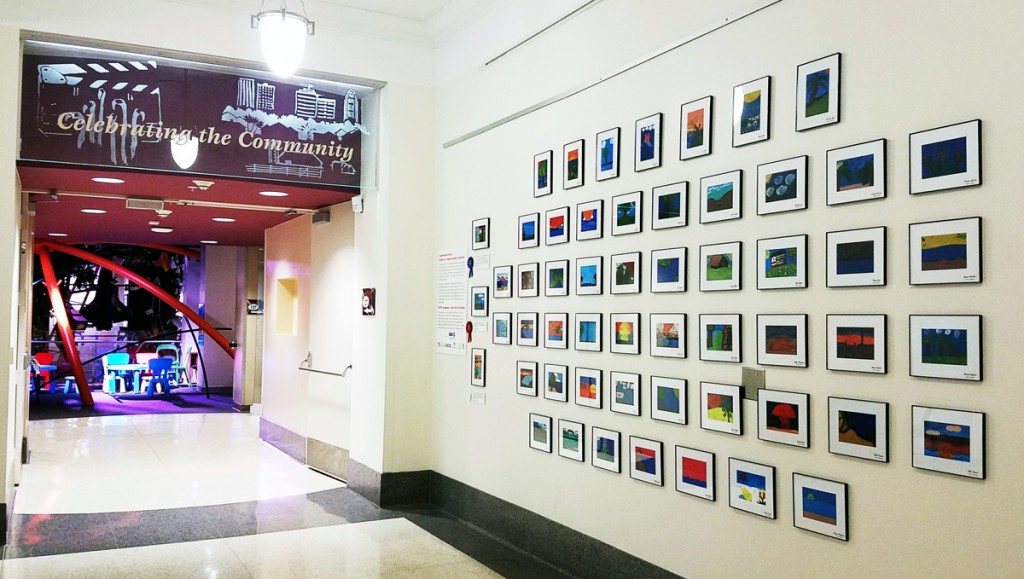 In the fall of 2017, more than 60 students from the Orange County Public Schools' Academic Center for Excellence (ACE) participated in History Center's inaugural Highwaymen Kids Art Competition and Exhibition. Judges hailed from the Cornell Fine Arts Museum, Orlando Museum of Art, Orange County Library System, and Orange County Public Schools.
ACE opened its doors in August 2017 as the first new OCPS school in nearly 50 years in the Parramore neighborhood – a historically African American community established in the late 1800s.
The students were inspired in the competition by the Florida Highwaymen, a group of 26 African American artists who traveled the state's highway in the late 1950s and 1960s, stopping by small towns to offer their paintings to banks, motels, doctors' offices, and other small businesses. The group prospered in the segregated South at a time when job opportunities for African Americans were bleak. Selling their artwork provided an alternative to agricultural work or other low-wage jobs and empowered them to craft their own destiny.
To create their artwork for the competition, all students were provided with a set of acrylic paints and brushes – theirs to keep. Instead of canvas, students painted their Florida landscapes on pieces of chipboard, which paid homage to the Highwaymen artists in their early days, when they couldn't afford to paint on canvas and used inexpensive building materials such as Masonite and Upson Board.
All student artwork was matted and framed as part of the exhibition, which as sponsored by OUC – The Reliable One. Three winners were selected for 1st, 2nd, and 3rd places and received prizes generously donated by community partners and businesses. The exhibition opened on December 10, 1017, during the Highwaymen Meet and Greet event that day. Students had the opportunity to view their paintings displayed in a museum and meet some of the original art legends who inspired their work, including Mary Ann Carroll, Curtis Arnett, Issac Knight, Robert Lewis, and Roy McLendon. The artwork will be on display through the end of 2017.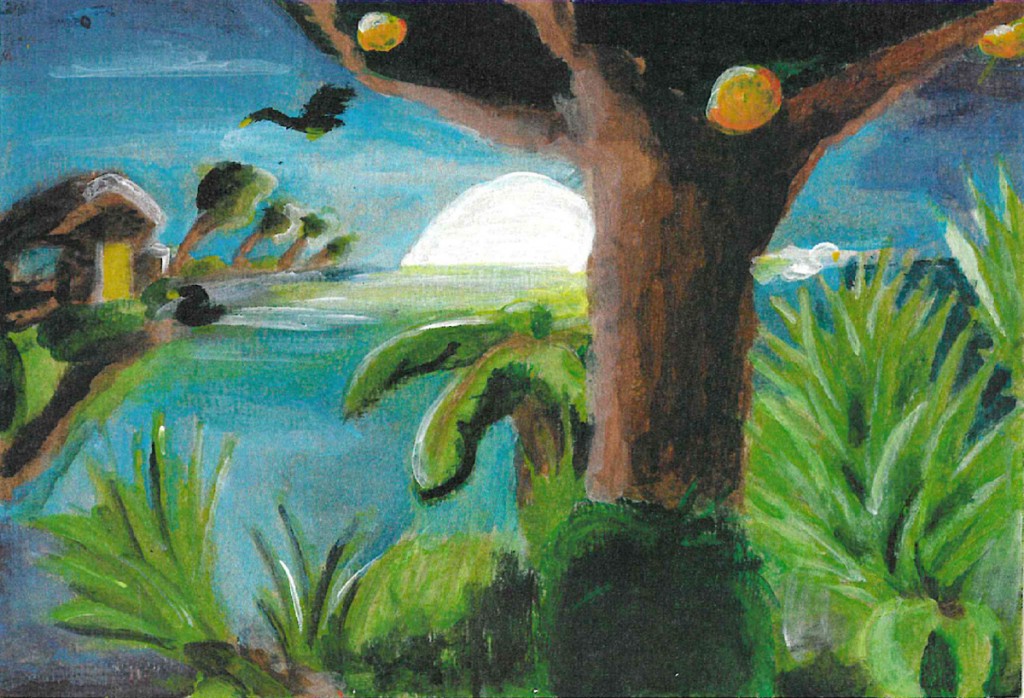 Above: The first-place winning artwork by Edward Houston.