Volunteer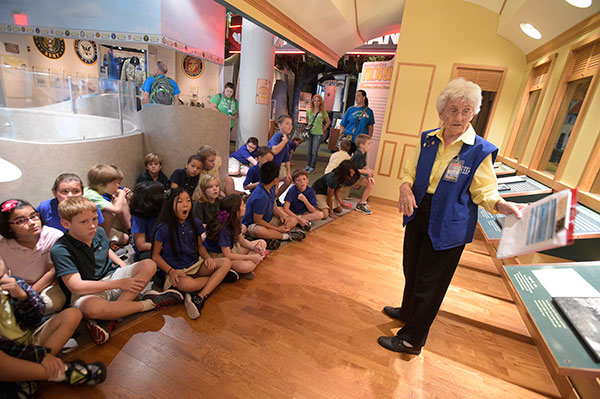 We have engaging volunteer opportunities that include guiding groups on tour, greeting guests at parties and ceremonies, cataloging collections, assisting with children's camps, and more. The History Center's current volunteer positions include:
Orange County Regional History Center volunteers receive the following:
Convenient downtown Orlando parking
Discounts in the Emporium gift shop
Previews of limited-run exhibitions and gallery training
A free one-year museum membership for 100 volunteer hours of annual service
Volunteer training and mentoring
Annual volunteer celebrations
Presidential volunteer service awards
CLICK HERE to volunteer at the History Center.
To apply: Email our volunteer coordinator at diane.masciale@ocfl.net to request a volunteer application. For more information, please call 407-836-8523.