From the Summer 2010 edition of Reflections from Central Florida
At the intersection of Lee Road and the Orange Blossom Trail, Orlando's Trotters Park is the gateway to a grand chapter in the city's past.
Trotters Park was once Ben White Raceway, at one time the largest training facility for harness racing in the United States and the winter home of championship harness races and racehorses.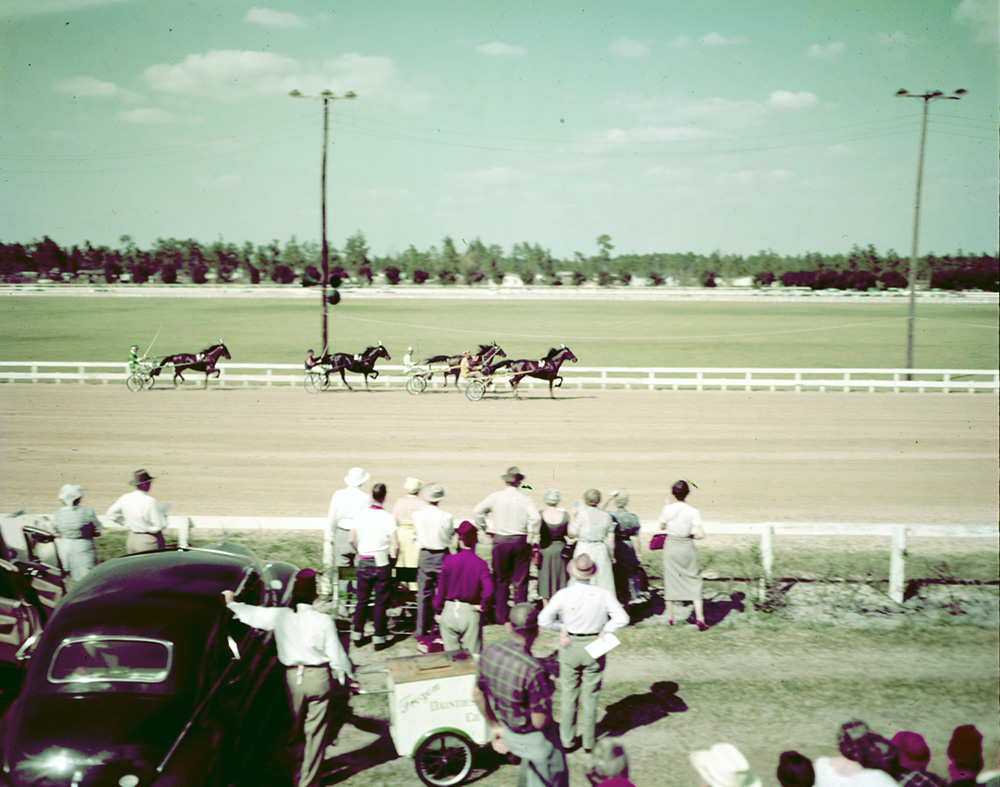 Begun shortly after World War II, the raceway drew thousands of racing fans and professionals to its multiple tracks and barns during its heyday in the 1950s and '60s. Although it was an equestrian facility, "Ben White" even hosted an early NASCAR Grand National event on its main oval track.
The raceway was named after Benjamin Franklin White, one of the most successful developers and drivers of trotting colts that the sport of harness racing has ever known. Dubbed "the dean of colt trainers," White is also often called the patriarch of harness racing.
A Canadian by birth, Ben White was "one of the truly great horsemen of the early part of the 20th century," according to harness-racing historian Robert Smith.
Born near Toronto in 1873, White moved to the United States "at a fairly young age to pursue his dream of racing harness horses," Smith writes. "He soon became the head trainer for legendary reinsman 'Pop' Geers." White's four Hambletonian victories within a 10-year span "place him in a very special category."
White first began to train horses in Florida during the winter around 1920, and "is generally acknowledged as the first northern-based trainer to ship his horses south for winter training," Smith writes.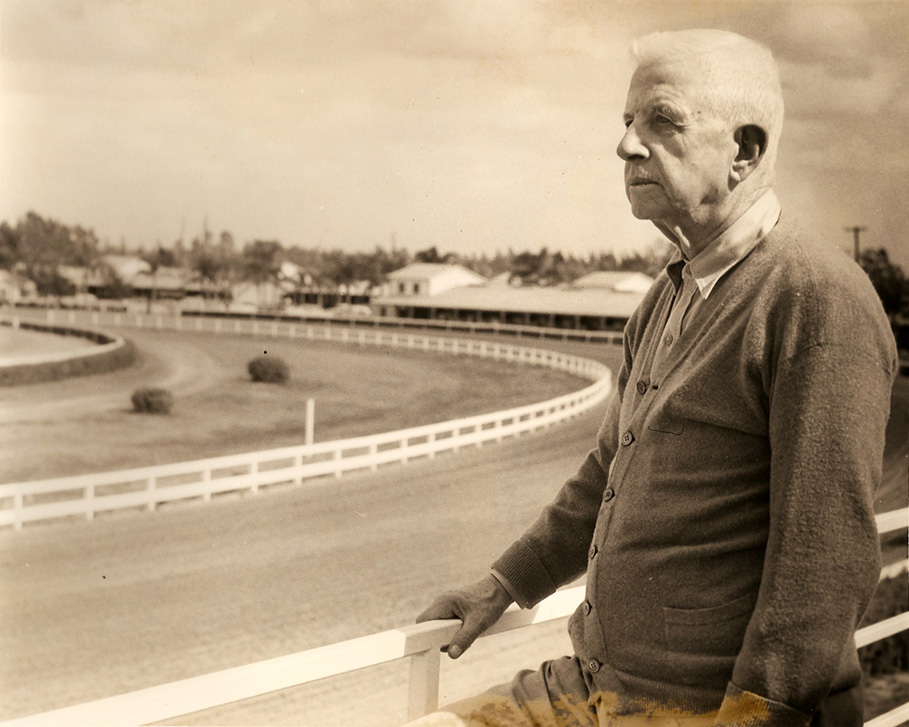 White was a 1958 inductee as an "Immortal" in the U.S. Harness Racing Museum's Hall of Fame and was a 1977 inductee into the Canadian Horse Racing Hall of Fame. He died in Orlando in 1958.
A combination of changing tastes and economic factors led to the end of the raceway. As the cost of shipping horses back and forth for the seasons rose, harness racing fell into a period of disfavor and the track lost its popularity.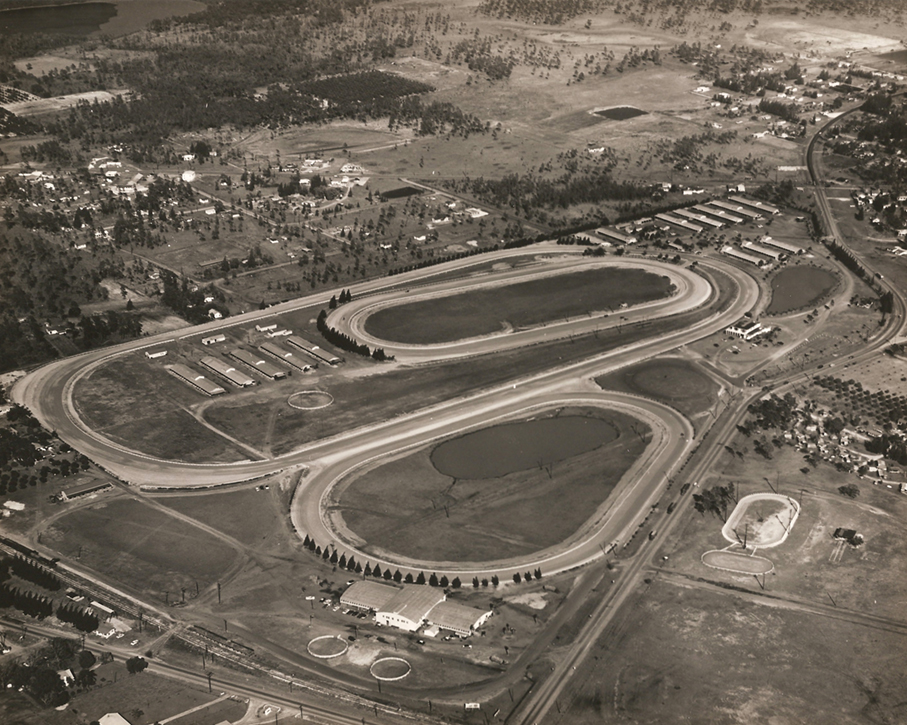 Changes to the city-owned property began in the mid-1990s, and the name was changed to Trotters Park in 2001, followed by a redesign and rededication ceremony in early 2003. The signature oval tracks were removed, and more than 100 acres were converted to a public park, with soccer fields, baseball diamonds, and jogging tracks.
"Approximately 20 acres of the property are dedicated to superior equestrian facilities that provide therapeutic riding lessons and an opportunity to experience the beauty and grace of these magnificent animals," according to the city's website for Trotters Park.