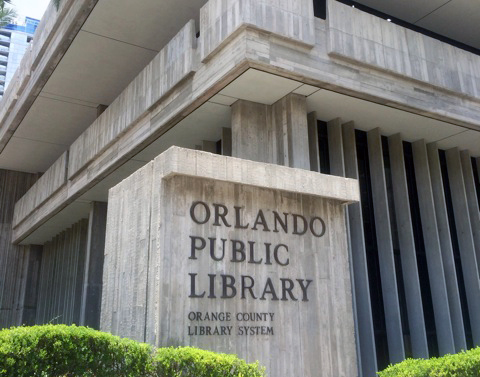 Orange County Library System cardholders now receive $2 off admission to the Orange County Regional History Center when they present a library card in good standing.
It's the first in a series of cooperative offerings the two organizations, located next-door to each another on East Central Boulevard, plan to offer visitors in the coming months.
"We're extremely pleased to work with the History Center on this promotion," says Mary Anne Hodel, Orange County Library System director and CEO. "This discount gives people an incentive to support two great cultural institutions whenever they visit downtown Orlando. Explore an exhibit at the History Center, and follow up with a class, cooking demonstration or event happening at the library."
General admission for adults to the History Center is $8, which will be reduced to $6 for those who show a library card in good standing. The $2 discount also applies to History Center admissions for children, students, seniors, and teachers, notes Michael Perkins, manager of the History Center.
"We share so much with our neighbor, the Orlando Public Library, and with the other branches of the great Orange County Library System," says Perkins. "Both institutions have deep roots in the community's past and are dedicated to improving people's lives. We're very pleased to offer this benefit."
To take advantage of the offer, visitors must show a library card when purchasing tickets to the History Center. The Orange County Library System issues cards to residents of Orange County, with the exception of those living in Winter Park and Maitland. Residents of those municipalities who hold library cards from the Winter Park or Maitland libraries are eligible for a reciprocal borrowers card from the Orange County Library System. Orange County residents can apply for a library card on the library's website or at any library branch. Library card applications are also available in the History Center's lobby.