By Marissa Bellenger, HERstory: Women in History Intern at the History Center for fall 2022
The Space Coast certainly has its share of significant history, including notable women, but you may not have heard of one of the most remarkable: Rosa Lee Jones. Her life was dedicated to activism and to nurturing her community, cementing her legacy as "The Mother of Cocoa." She achieved a series of "firsts," breaking barriers both for women and for Black residents of Brevard County and acting as a beacon of inspiration and encouragement for those who knew her. She remained active in her community in various ways throughout her long life, creating an impact that has resonated in Cocoa and Brevard County for decades.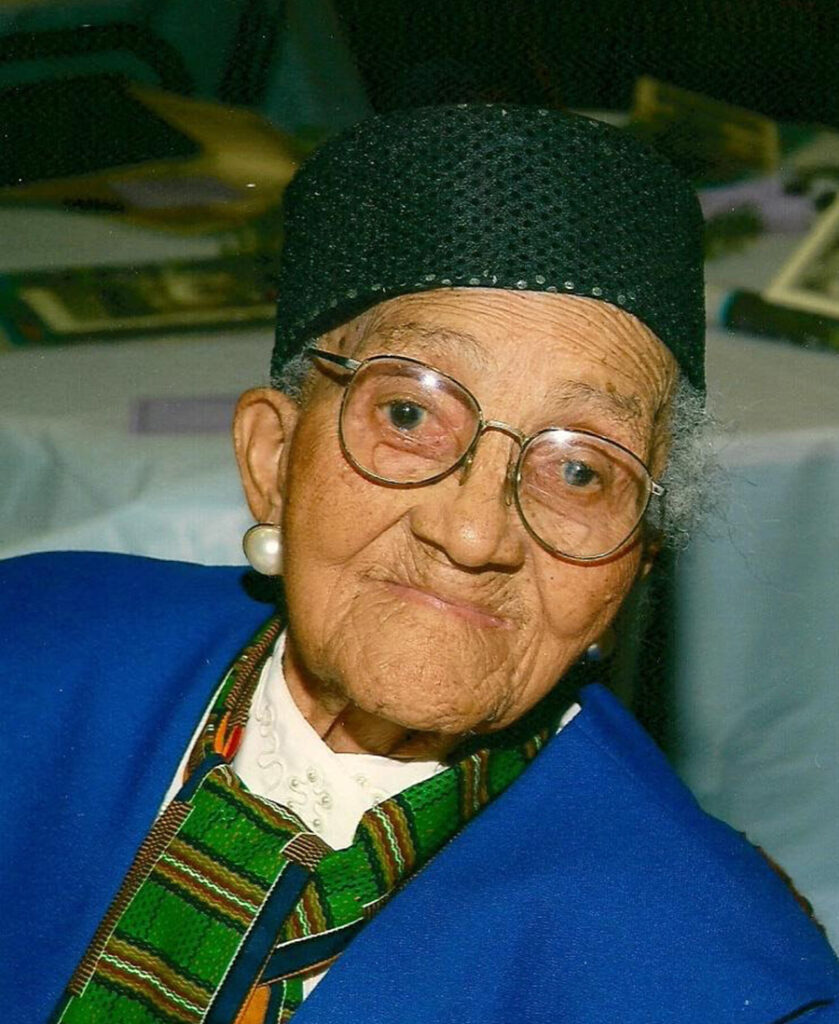 Faith in education
Rosa Lee Campbell was born February 26, 1907, in Quincy, an agricultural community near Tallahassee. From an early age, she understood the importance of education. After graduating from the high school at the Florida Agricultural and Mechanical University in Tallahassee, she earned a business degree from the Walker College of Business in Tampa.
In 1925, at age 19, Campbell married Osborne Herman Jones, and the two moved to Brevard County, settling in Cocoa to raise their children. At the time, the town's population was only 1,800 people who lived in scattered communities along dirt roads. The Jones family resided near orange groves.
Rosa Lee Jones continued her education at Brevard Community College and became a kindergarten teacher. With the help of her husband, she cared for children in her Magnolia Street home beginning in the late 1920s. In 1930 she became the first Black Girl Scout leader in Cocoa. She was also active in her congregation at Mount Moriah African Methodist Episcopal Church, where she played the organ on Sundays. Church and community members began to call her by the affectionate nicknames "Aunt Rosa" and "Big Mama."

Called to action
Early on, Jones noticed the social and legal disparities that affected her community. In 1926, a Black man named James Clark was lynched in Eau Gallie, a section of the nearby city of Melbourne. It was the third lynching in Brevard County within two months. Clark was working as the chauffeur for a traveling salesman staying at an Eau Gallie hotel when he was accused of raping the hotel owner's 10-year-old daughter. On July 13, 1926, the Cocoa Tribune reported that Clark "had been arrested Sunday for an attempted attack on a white girl of Eau Gallie, and that he was on his way, about 7:00 o'clock that evening, with the chief of police to Titusville for safe keeping, when the officer was over-powered by masked men."
Clark was never again seen alive, and his body was discovered the next day. News of the Clark lynching inspired Jones to action, and she became dedicated to more direct activism.
In the 1930s, Jones met a man who would expand her platform: Harry T. Moore, a fellow Brevard County educator who taught fourth grade at a Black elementary school. Moore also fought for equal rights by advocating for equal pay for Black teachers, challenging barriers to voter registration, and investigating lynchings. Jones began her work with Moore taking notes during civil rights meetings that were held in secret. In 1934, she helped Moore organize the Florida branch of the National Association for the Advancement of Colored People (NAACP).
In 1937, Jones joined Moore and the all-Black Florida State Teacher's Association to sue for equal pay in the South with the help of attorney Thurgood Marshall. It was the first lawsuit of its kind. Although the initial suit failed, it created a dozen other federal lawsuits that would eventually lead to equal teacher salaries in Florida.
Over the course of their work together, Jones became close to both Harry T. Moore and his wife, Harriette. While the Moores worked to register voters across the state, Jones helped the cause by acting as Harry's secretary. In 1944, the Supreme Court ruled that all-white primary elections were unconstitutional. Seizing the opportunity, the Moores helped register 31 percent of eligible Black voters and added 116,000 members to the Florida Democratic Party by 1950.
Tragedy struck on Christmas Day in 1951 when a bomb exploded under the Moores' house – the work of four Ku Klux Klan members, investigators said decades later. It was the Moores' 25th wedding anniversary. The heinous act killed the couple and is considered the first assassination of the mid-20th-century civil rights era. No one was ever arrested in the Moores' deaths despite a national outcry and two FBI investigations. The event acted as a catalyst for the impending civil-rights movement across the nation.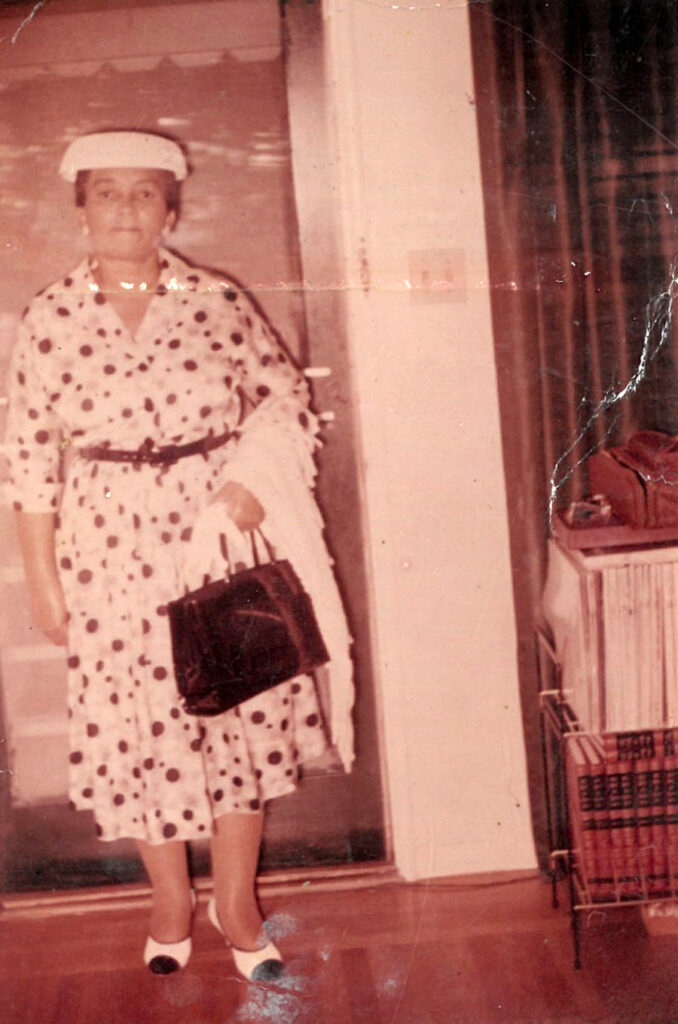 A Force for children
In Brevard County, Rosa Lee Jones continued her work for the community. After running her in-home day-care center for almost 40 years, she and her husband, Osborne, decided to expand. The couple refinanced their home to fund the construction of the Rosebud Kindergarten and Child Care Center in 1966. The Joneses built the center by themselves and never received government funds, making Rosa Lee Jones the first African American woman to own and operate a licensed kindergarten and day-care center in Cocoa.
Her goal was to help Black mothers find educational support for their children. According to journalist Sara Schwieder in a 1974 Florida Today article, Jones "dreamed of opening a school where black children could receive a first-rate education, similar to that offered at a nearby school for white children." The Rosebud center enrolled white students as well. Believing in the importance of education, Jones would take anyone into her school, regardless of their background. Her students would go on to become notable figures in local government and education, including mayors, executive directors, and community activists.
Rosa Lee Jones also had a notable presence in Brevard County media. She was one of the county's first woman broadcasters. On WKKO-AM radio during the "Open House" morning program, Jones shared community news during her segment called "The Gab Bag," from 1965 to 1985. Every Sunday the community would tune in to hear her eloquent voice. She was also a regular contributor to newspapers that served the Black community, such as The Brevard and The Script.

A community remembers
On December 2, 2008, Rosa Lee Jones died at age 101. In August 2021, she was honored with a mural in Cocoa, painted on three 5-by-7-foot panels that were placed at the intersection of Brevard Avenue and Rosa L. Jones Drive, a street in Cocoa and neighboring Rockledge that had been renamed in Jones's honor in 1999. Artist and muralist Frank Rao painted the mural, which showcased images of community work throughout Jones's life. In her later years, Jones was also recognized with honors including the Pioneer award from the Child Care Association of Brevard County.
Rosa Lee Jones was not only known by many but loved by an entire community. Her reach never broke, as she worked in many roles. Her main purpose: transcend hate. Whether Jones was attending civil rights meetings, eloquently speaking over radio waves, playing the organ at her church, or tending to the hundreds of children who would walk through her classroom doors, she was indeed the "The Mother of Cocoa."
All images courtesy of the Florida Historical Society