Images courtesy of PinballNews.com.
By Kelly D'Ambrosio, Digital Archivist, Orange County Regional History Center
Tapping buttons, machine-generated bleeps, and distorted voice-overs emanating from arcade cabinets lining carpeted rooms. Layered between the machine sounds are the chatter and cheers of people enjoying themselves. To many, arcades are a place of after-school memories, dates, and tournaments. Rocky's Replay in Casselberry was also a place for adults to set aside age and just be.
Rocky's was a combination bar and arcade that caters to a mainly adult demographic. Although it's common for a typical bar to have a few pinball machines or arcade cabinets, the appeal of a place like Rocky's is that the arcade is at the forefront. It is somewhere to hang out, destress, play some games, and have a drink (if that's your preference). Several have emerged in the Central Florida area since the days of Rocky's Replay, including Arcade Monsters, BART, Joysticks, 1-up Orlando, and Player 1.
Opening in 1995, Rocky's quickly caught the eye of the Orlando Sentinel as the region's first cybercafe. A place where someone could grab a snack and browse the internet was still a new concept, but interest was quickly growing nationwide because cybercafes offered a cheap way to experience the internet at a time when only about 18 million American households had the capability. The owners, David and Laura Mosher, weren't interested in making internet usage the focal point of Rocky's, though, and they soon developed a loyal customer base from other aspects of the business, namely arcade games and alcohol.
The Moshers wanted Rocky's to be a place where adults could unwind, and also enjoy some video games. They served food and alcohol, allowed smoking inside, and wouldn't admit minors after 7 p.m. Customers were typically locals between the ages of 20 and 40. The arcade bar gained a loyal following, and just two years after opening, Rocky's Replay won the best arcade category in Orlando Weekly's Best of 1997.
For the next ten years, Rocky's continued to draw crowds through tournaments, adult appeal, and, of course, games. The owners made it a priority to bring in the latest arcade games while also sprinkling in some classics. Even when the luxurious XS at Pointe Orlando opened in 2001, Rocky's still had newer cabinets for some of the most popular games at the time.
But fans couldn't save Rocky's from what was to come in the late 2000s. By August of 2009, less than one year after becoming a finalist in the Orlando Sentinel's best "video/gaming spot" category, Rocky's Replay was removed from its property by eminent domain. The Florida Department of Transportation had been approved for a flyover on Red Bug Lake Road and State Road 436, and Rocky's was within the planned space. The business quickly found a property in Lake Howell Plaza and was able to reopen there on December 26, 2009.
The upside was the new location was larger, which allowed Rocky's to fill the space with more games. The downside was that Rocky's was no longer able to sell alcohol. Smoking soon became prohibited, too. Without these adult-oriented services, Rocky's Replay donned the mask of a family-friendly arcade to attempt to stay afloat. Instead of helping, this move almost put the arcade out of business, and Rocky's began the search for another location.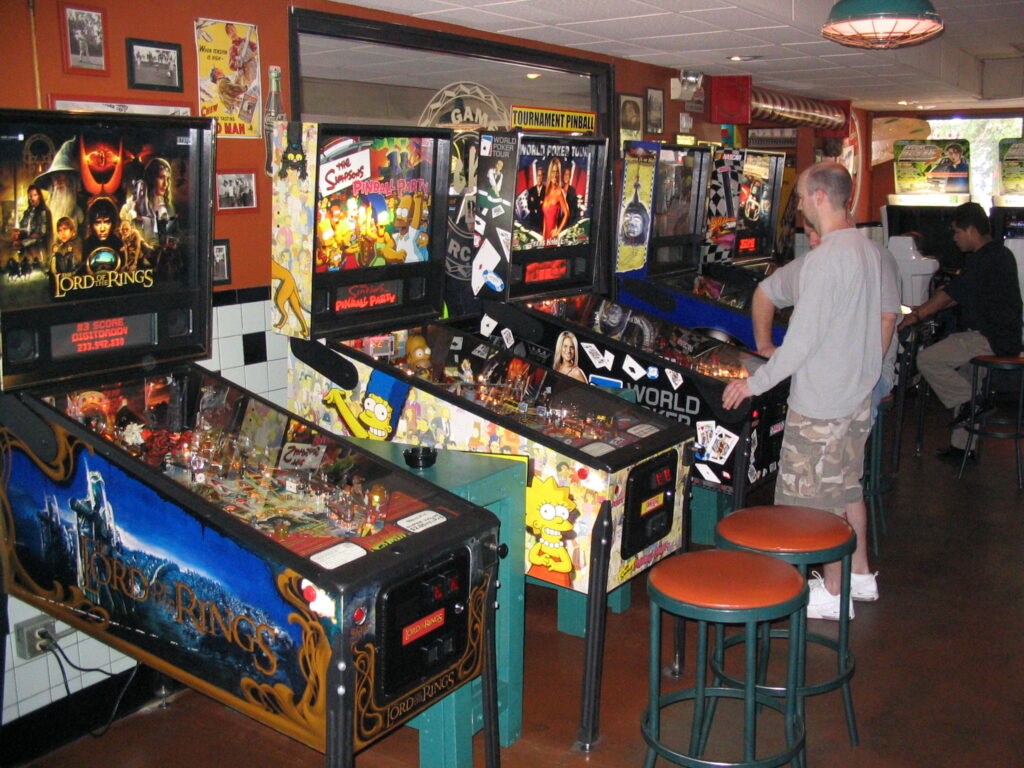 In November of 2010, Rocky's found a new location that permitted alcohol and smoking. It announced a merger with Devaney's Sports Bar in the Unigold Shopping Center and moved into a shared space with Smokin' Devaney's just few doors down. It was the smallest location Rocky's had ever occupied, forcing the business to display only the most popular games in its possession and place the rest in storage. This location opened on January 26, 2011, amid hopes that it might be only a temporary spot until a bigger place could be found. Those hopes were crushed when Rocky's Replay closed within the year.
For the next couple of years, journalists, including those at the Orlando Weekly, openly hoped the new arcade bars could fill the void that Rocky's closure left behind. For many, arcades were a fundamental piece to their youth. Rocky's Replay was important to many adults as well. One patron, speaking to the Orlando Sentinel in 2000, said it best: "There's something about coming to the arcade. . . . It's the experience, the whole Cheers thing." It was certainly a place for fun and good times, but it was also a place of belonging to some. And for those who experienced the years of Rocky's Replay, there are things that will always be missed.