By Tana Mosier Porter from the Spring 2021 edition of Reflections Magazine
On January 14, 2020, more than 400 people gathered at the Mount Dora Community Building to unveil a bust of a courageous woman who fought against racism and its injustices in an especially dangerous time and place. Throughout the 1950s, Mabel Norris Reese opposed segregation and exposed corruption in Central Florida in the pages of her newspaper, the Mount Dora Topic.
The bust resulted from a community effort that raised $8,000 to pay sculptor Jim McNalis, who incorporated dirt from Reese's yard and the "MR" key from her typewriter in creating his terracotta tribute to the crusading journalist, who died in 1995 at the age of 80. The community plans to install a bronze version of the bust near the Mount Dora Chamber of Commerce building in 2021. Also in belated recognition for Reese's heroic reporting, she was inducted into the Lake County Women's Hall of Fame in 2018.
Mabel Norris Reese began her life career in journalism in Akron, Ohio, where she first worked as a reporter for the Akron Times-Press and, from 1935 to 1941, as a reporter for the Akron Beacon-Journal. In 1947, she and her husband, Paul, a former Beacon-Journal typesetter, bought the Mount Dora Topic, a small weekly newspaper supported by local advertising.
Reese had experienced segregation when she accompanied the Black winner of an Akron spelling bee to the national contest in Washington, D.C., in 1936, and in Florida she recognized segregation as the law of the land. In Mount Dora, though, she clashed with Lake County's sheriff, Willis McCall, over issues of racism and corruption.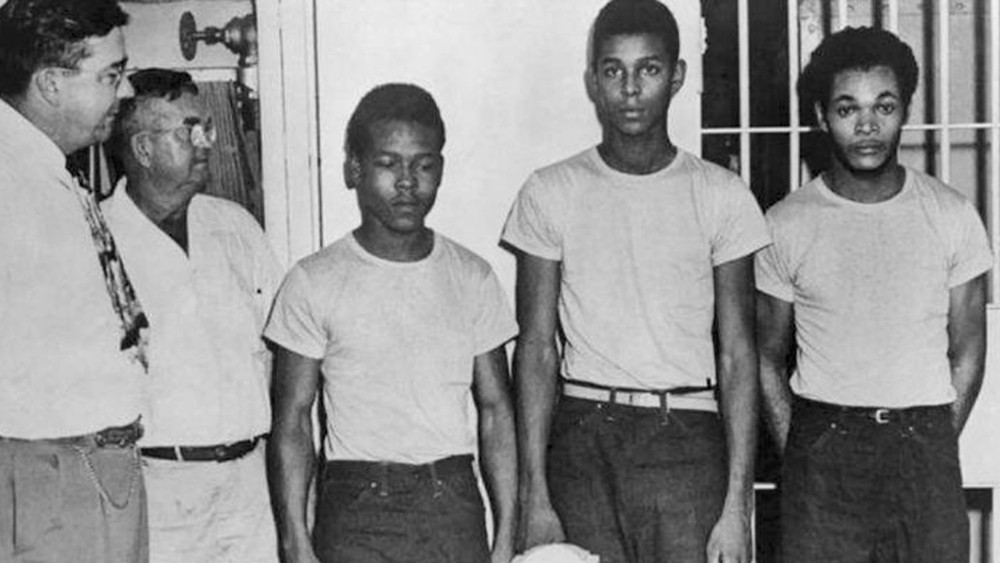 The Groveland case
In 1949, Sheriff McCall arrested four young Black men, the "Groveland Four," and accused them of raping a white woman. Sentenced to death, two of the four won a retrial on appeal in 1951, and McCall went alone to Raiford State Prison to bring them back to Tavares. Instead, he pulled over on a dark road and shot the handcuffed prisoners, claiming he acted in self-defense after the prisoners tried to escape when he stopped to check a tire. One man died along the road; the other recovered.
Mabel Norris Reese became suspicious as tips came to her in the newspaper office that the sheriff's story did not match what the hospitalized shooting victim told police. She interviewed the victim and realized the sheriff had lied. After Reese printed an op-ed in her newspaper questioning the shooting, Sheriff McCall and other influential citizens threatened her.
When she persisted in her investigation and reporting, the sheriff retaliated. She found dead fish dumped on her porch, her house was fire-bombed twice, and the Ku Klux Klan burned a cross in her yard and poisoned her dog. They painted "KKK" on her vandalized newspaper office.
Calling Reese a liar and a communist, the sheriff started a rival paper and told her advertisers not to use her paper. Still, she reported the truth in defiance of the threats to her life and livelihood. Two of the Groveland Four survived to be released from prison in 1962 and 1968, and in 2019 the State of Florida pardoned all of them for a crime they never committed. In 2020, relatives of the Four attended the Mount Dora tribute to Mabel Norris Reese and the bust unveiling.
Reese and the Mount Dora Topic won newspaper awards throughout the 1950s, even as Sheriff McCall and his allies tried to destroy her. The Florida Women's Press Club consistently recognized her work in several categories, including editorials and general excellence. Reese won 30 national newspaper awards for her stories attacking racial discrimination, including the first Elijah Parish Lovejoy Award for courage in journalism, presented in 1956 at the National Conference of Weekly Newspaper Editors. Named for Elijah P. Lovejoy, who was shot and killed by a pro-slavery mob in an 1837 attack on his printing press, Reese's Lovejoy Award resulted from her campaign, begun in 1954, to restore to the Platt family children the right to attend white public schools.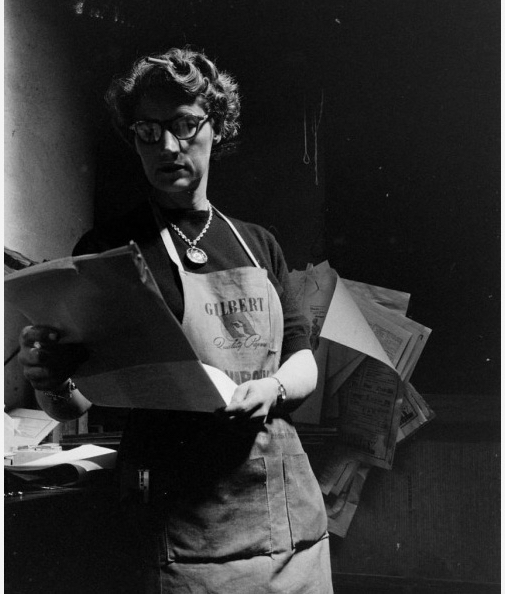 Other Battles for Justice
When the Platt family moved to Lake County, their four children were denied entrance to the whites-only public schools because Sheriff McCall decreed that their dark complexions identified them as Negroes. The father, Alvin Platt, provided birth certificates and documentation showing that the children were of Irish-Indian ancestry, but the sheriff insisted they were Black and that they could not attend school in Lake County. Mabel Reese's extensive coverage of the issue earned her a Pulitzer Prize nomination in the 1950s. The Mount Dora Bible School accepted the Platt children, enabling them to continue their education.      
Mabel Norris Reese advocated for victims of injustice, whatever their race, including Jesse Daniels, a poor, white, mentally disabled teenager, framed for a rape he did not commit. Reese wrote more than 100 newspaper stories urging justice for Daniels, who nevertheless was sent without a trial to the Florida State Hospital for the Insane, where he stayed for 14 years – a story Gilbert King tells in his 2018 book, Beneath A Ruthless Sun: A True Story of Violence, Race, and Justice Lost and Found.
Her livelihood gone and her marriage foundering, Mabel Reese gave up Mount Dora and moved to Daytona Beach in 1958 with her daughter, Pat, where she eventually remarried. She spent 20 years as a reporter and associate editor for the Daytona Beach News-Journal, continuing her crusade for justice for people who had no voice. Her reporting and editorials led to her appointment to the Florida Advisory Committee for the U.S. Commission on Civil Rights, investigating employment opportunities for Blacks in the 1960s. She interviewed the Reverend Martin Luther King Jr. in St. Augustine in 1963, and she never gave up Jesse Daniels, filing stories from Daytona Beach until he was finally released in 1971.
A fellow journalist at the News-Journal called Reese "a very fierce reporter in the face of physical and mental intimidation." Mabel Norris Reese herself said, "I believe in journalists becoming advocates. If reporters won't go out and investigate abuses, fight for causes, who will?"  
Note: On March 18 at noon, the History Center's second annual Women's History Month Celebration will honor Mabel Norris Reese during a special online program highlighting her career and the importance of community-based journalism. To learn more and to register, click here.