Topics range from hip-hop and punk to Beatles, Allman Brothers
The Orange County Regional History Center announces its 2023 Brechner Speaker Series, presenting four distinguished programs that focus on varied aspects of music in Florida — a theme designed to complement the museum's current special exhibition, Figurehead: Music & Mayhem in Orlando's Underground.
The series kicks off during Black History Month on February 26 as musicologist and Africana Studies expert Don Harrell examines the role of music in the lives of Black Americans. In a talk titled "Joy and Pain: Black Music of the United States Global Praxis," Harrell, of the University of Central Florida's Africana Studies program, will look especially at rap and hip-hop culture, its proliferation, and its function in worldwide social justice movements.
On March 26, the series continues with "Good Day Sunshine: The Beatles in 1964 Florida," as Central Florida author Bob Kealing reveals discoveries about the Fab Four's visit during a pivotal year in American history, including the Beatles' seismic influence on future Florida rock 'n' roll luminaries. Rock stays in the spotlight on April 2, when author Bob Beatty presents "Play All Night: Duane Allman and the Journey to Fillmore East," and on May 7, as author Matt Walker looks at "Gainesville Punk: A History of Bands & Music," about how the university town's thriving punk scene grew to national prominence over three decades.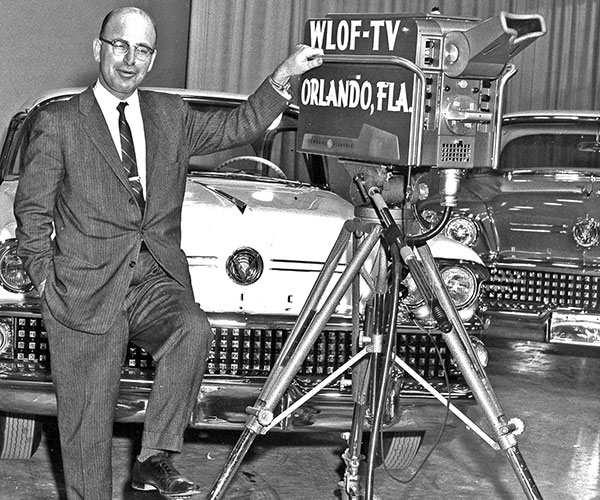 The History Center's Brechner Speaker Series honors the late Joseph L. Brechner, a longtime journalist, Central Florida community leader, and television pioneer who is also remembered as one of Orlando's first clear public voices for civil rights. The son of Eastern European immigrants, Brechner believed deeply in American democracy and citizens' responsibilities to be informed and participate. The museum's research center, home to the archival collection and historical of the Historical Society of Central Florida, also bears Brechner's name.
The four programs in the 2023 series take place on scheduled Sundays at 2 p.m. at the History Center, 65 E. Central Blvd., Orlando. Parking is available at the Library Garage, 112 E. Central Blvd. All of the programs are free, with pre-registration encouraged. For questions about events and programs, contact Cheyenne Stastyshyn at Cheyenne.Stastyshyn@ocfl.net or call 407-836-8516.