We at the History Center were saddened by the death, on December 9, 2022, of an Orlando hometown superhero and world aviation icon, Col. Joe Kittinger. He was 94. In 2006, he was the second recipient of the John Young History Maker Award, following the first award to John Young himself.
Kittinger truly was "a modest man of immodest achievement," as the Orlando Sentinel once described him. Most jaw-dropping was his 1960 skydive from the edge of space, almost 20 miles up – a feat that landed him on the cover of Life magazine and set a record that lasted until 2012, when Australian pilot Felix Baumgartner broke it, with Kittinger's help.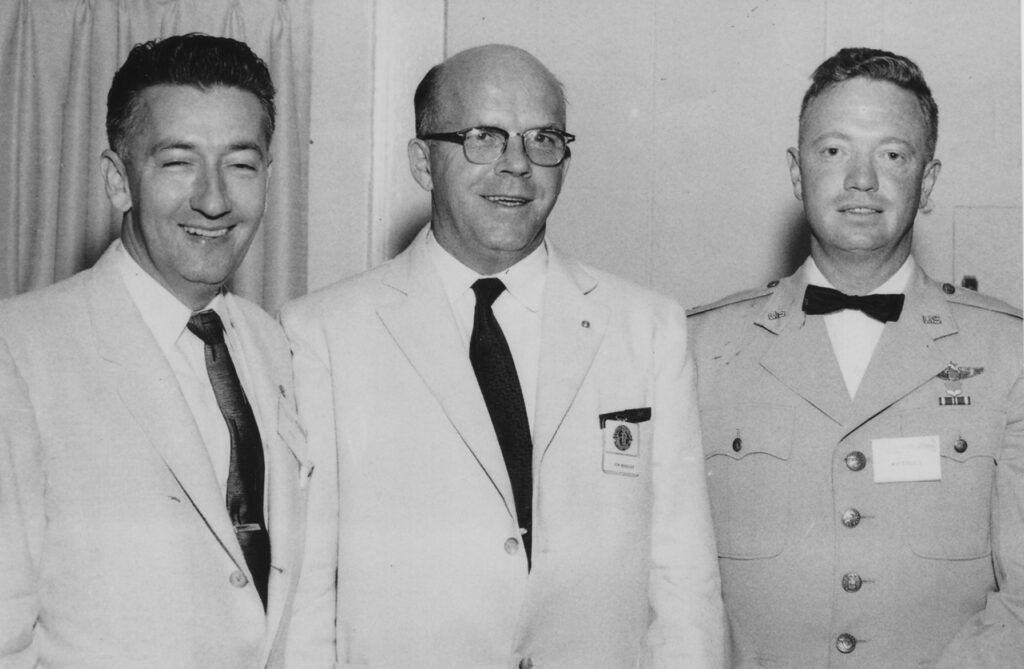 Kittinger was born in Tampa in 1928. His family soon moved to Orlando, where his dad, Joe, ran an office-equipment business and his mom, Ida Mae, worked hard in a variety of jobs and raised Joe and his brother, Jack, during the Great Depression. Kittinger later credited his boyhood adventures among the wildlife along the St. Johns River with teaching him about "courage and responsibility and risk." He knew in high school that he wanted to be a fighter pilot, and after two years at the University of Florida, he was accepted in the U.S. Air Force's Aviation Cadet. In 1949, he boarded a Greyhound bus in Orlando to head for training and a new life.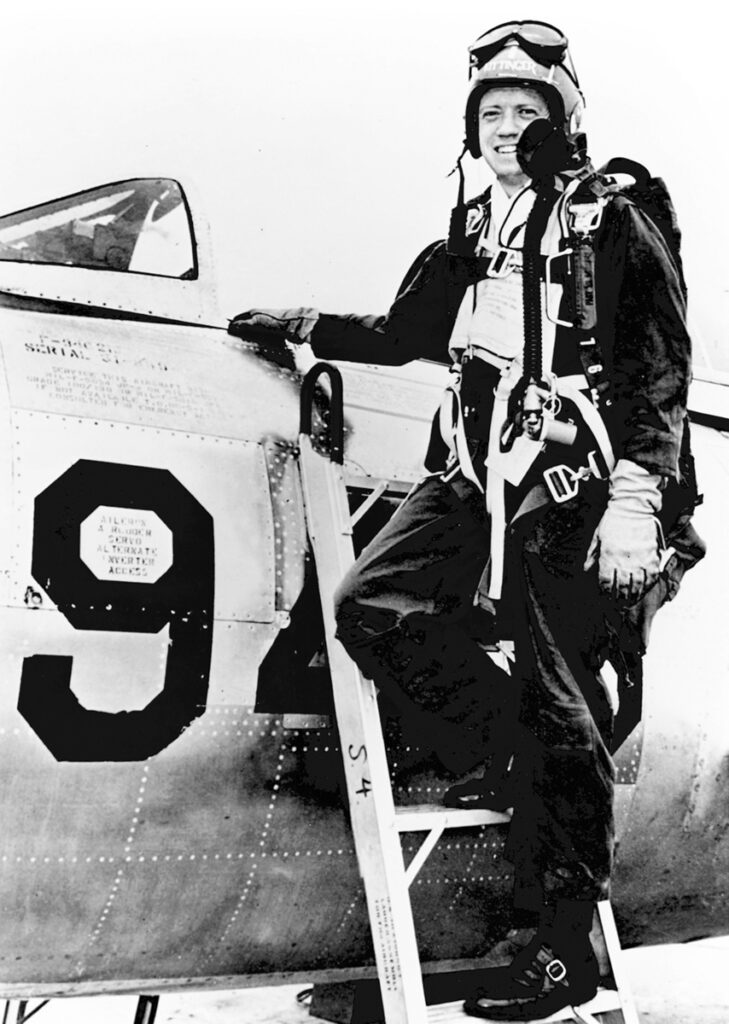 By the time he made his world-famous jump in 1960, Kittinger had been a NATO test pilot in Germany, had flown experimental jet fighters, and had participated in aerospace medical research when he was recruited for projects to find out if people were physically and psychologically capable of extended travel at space-like altitudes.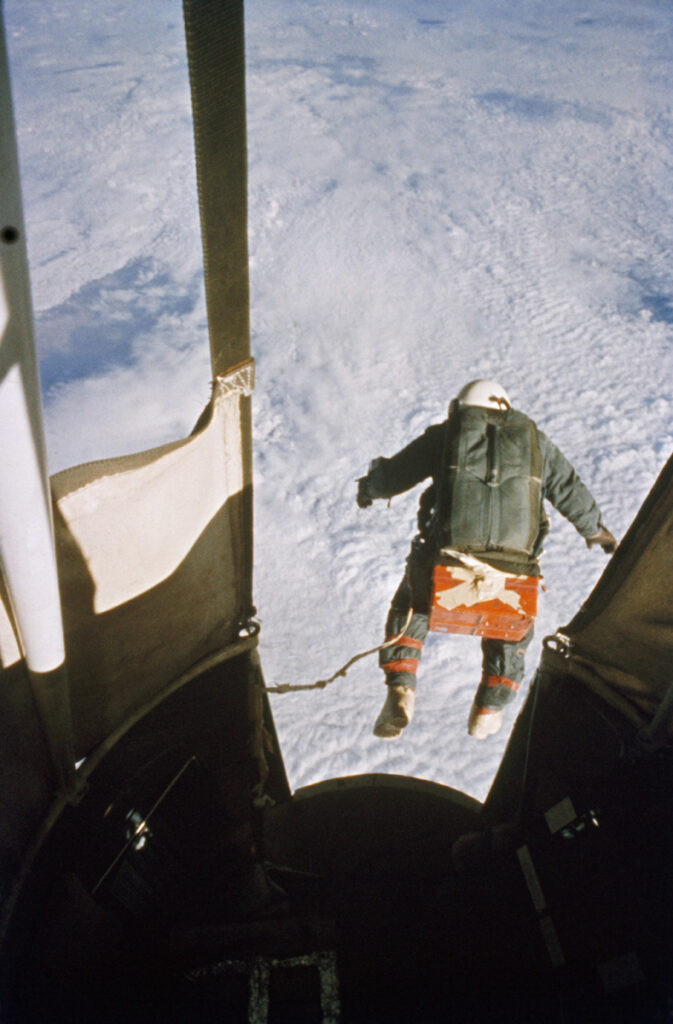 In June 1957, he became in effect the first man in space when he made the first ascent in Project Man High, climbing to 97,000 feet in a cramped, pressurized capsule attached to a balloon. In late 1959, Kittinger piloted a balloon gondola to 76,000 feet and jumped off, free-falling and then parachuting to the New Mexico desert in a descent that could easily have killed him, according to the U.S. Centennial of Flight website.
Undeterred, Kittinger continued parachute experiments until he made that most famous jump on Aug. 16, 1960 as a part of Project Excelsior. Ever the professional, before he jumped, he completed a 46-item checklist. Then he stepped out and said a prayer. As he fell, he moved faster than many planes, the fastest a man had gone through the atmosphere – 614 miles per hour.
Kittinger was just getting going on his amazing career, detailed in his autobiography, Come Up and Get Me, which includes the story of his capture and time as a prisoner of war in Vietnam. When he was released in 1973, Orlandoans celebrated, as they did again when he retired from the Air Force in 1978 and again in 1984, with a parade down Orange Avenue after he became the first balloonist to cross the Atlantic Ocean alone.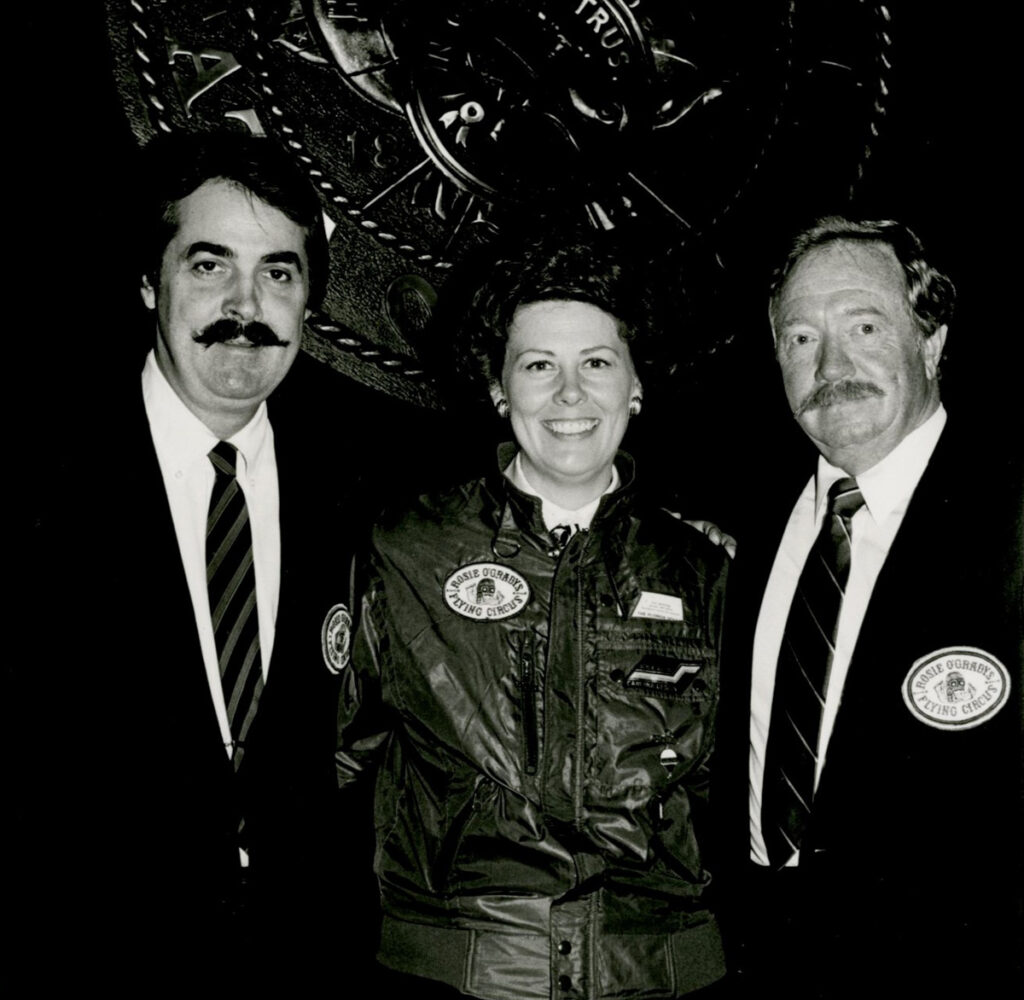 In the 1970s and '80s, Orlandoans looked to the skies to see Kittinger in a new role, as the chief of Rosie O'Grady's Flying Circus. He worked with Church Street Station developer Bob Snow in the attraction's glory days, supervising the flights of hot-air and helium balloons and skywriting planes. Some folks may not have realized that Orlando's beloved "Colonel Joe" had earned medals including Purple Hearts and Distinguished Flying Crosses and honors including membership in the National Aviation Hall of Fame. His legacy includes Orlando's Col. Joe Kittinger Park (305 S. Crystal Lake Drive), named in his honor.