by Aleksandra Ciecielag-Floto, Ph.D. from the Fall 2021 edition of Reflections magazine
Advisory: This article includes explicit language within quoted material.
Nancy Rosado has been a community activist in Orlando for more than a decade. Her education in social work, with a specialization in suicide prevention and traumatic stress, as well as her law enforcement experience, has resulted in various engagements in projects addressing the most vulnerable groups of our Central Florida community. In the aftermath of the Pulse nightclub shooting, she cofounded Proyecto Somos Orlando, a campaign to coordinate the city's Latino social services sector and provide culturally competent assistance to the victims and their families. Unfortunately, this was not the first time that her community needed her help in such tragic circumstances.
Born and raised in New York, Rosado joined the New York Police Department after graduating from Fordham University with a master's degree in social work. Her expertise was appreciated by the department, and she was assigned to work in the Early Intervention Unit, which provided help to law enforcement officers struggling with different forms of trauma.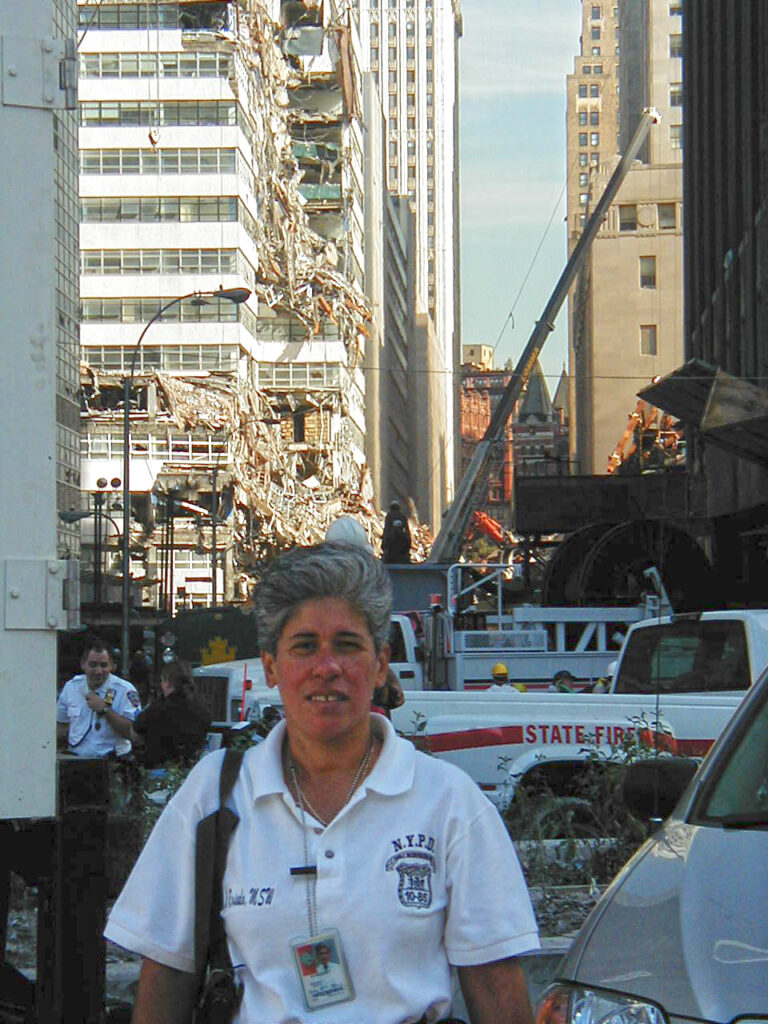 On September 11, 2001, Rosado was in a meeting with these same individuals, just a few blocks away from the World Trade Center. She and the other police officers heard the first plane crashing into the North Tower. Knowing their help would be needed, they rushed toward the source of the noise. While trying to get organized in all the chaos and uncertainty, they heard the second plane crashing into the South Tower. In her oral history interview with the History Center, Rosado remembers this moment.
"It started as a tickle, like a vibration. And I remember thinking: 'what a–hole didn't shut down this train?' But it wasn't a train. And the rumbling got louder and I thought 'oh my gosh, it's another plane!' And I remember thinking 'I'm too damn close to this building.' And then it was a man's voice in another block, from the top of his lungs, 'get the f— out of here, get the f— out!'
"When I looked up, the very top of the North Tower looked like it bent. I now know it was an optical illusion, and then it kind of straightened up and the rumbling got really loud and I realized the building is going to fall.

And I said 'we are going to die now.' So, I grabbed the two that were with me and the other cops and we took the run thing real serious. Because one thing you are trained to do is that you do not become a reason another cop gets hurt."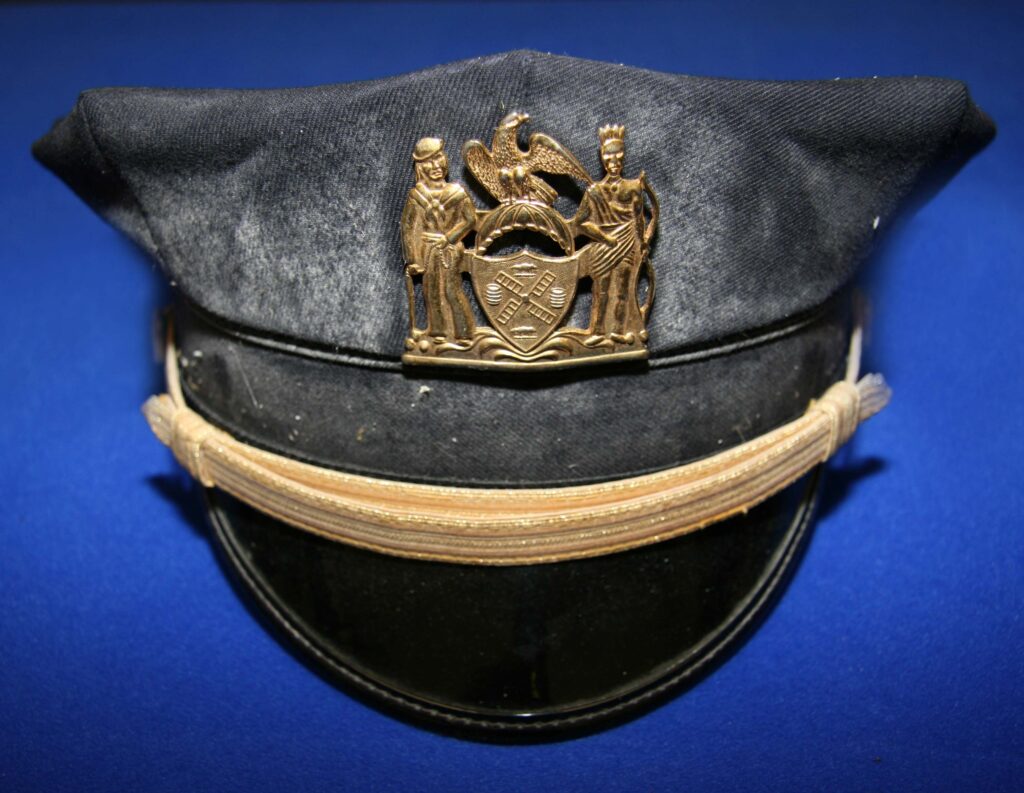 The three officers managed to run away from the falling debris and deadly dust, and Rosado realized she had lost her police hat. It was found and returned to her weeks later by Artie Forman, an owner of a building restoration company who worked tirelessly helping as many people as he could to get back to safety in the immediate aftermath of the attacks. Forman and Rosado had a chance to meet almost a year later and have been close friends ever since. They stayed in touch even after she moved to Orlando in 2008.